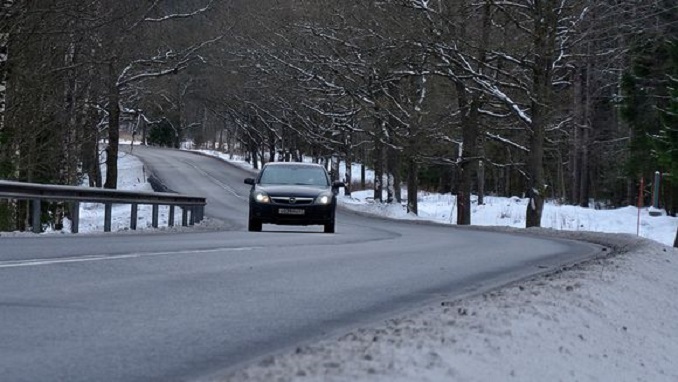 In a move to revitalize the nation's economy through transportation infrastructure, Russia's government will allocate up to $156 billion for road construction in various regions of Russia, President Vladimir Putin said in an annual Q&A session on Thursday.  Around $81.9 billion was spent on road construction in between 2012 and 2017, Putin revealed, according to Vedomosti.
Some experts, among them Mikhail Blinkin, Director of the Institute for Transport Economics and Transport Policy Studies, doubt that an increase in funding to even the level of almost 10 trillion rubles would be enough for bringing regional roads closer to the level of federal highways, the report said.
Though the cost of repairing regional roads is low, their stretch is 10 times as long, the expert says. Nevertheless, he admits that the declared financing will help improve the condition of roads in the country's regions substantially.
Pavel Chistyakov, Vice President of the Center for Infrastructure Economy, agrees that whether or not the funds will suffice for maintaining roads is not obvious yet.
Speaking about the issue of poor road quality at his annual Q&A session, President Putin said that roadway construction and territorial transport connectivity will be among the high-priority tasks for the next six years. The issue of road construction is still relevant, President Putin said, adding that it is necessary to make sure that not only federal but also regional highways are in fair condition. The President has pledged to decrease military spending and boost infrastructure investment in his sixth term in office.
The task requires doubling of the amount of funds allocated for road construction within the next six years, Putin noted. A special fund worth 3 trillion rubles ($48 million) will be set up inside the budget aimed at financing roads and other infrastructure, the newspaper writes.
The idea to boost those investments has been voiced by Alexei Kudrin's Center for Strategic Research, with a hike in budget spending on infrastructure of 0.8% of GDP versus the level of 2017 was offered by 2024.