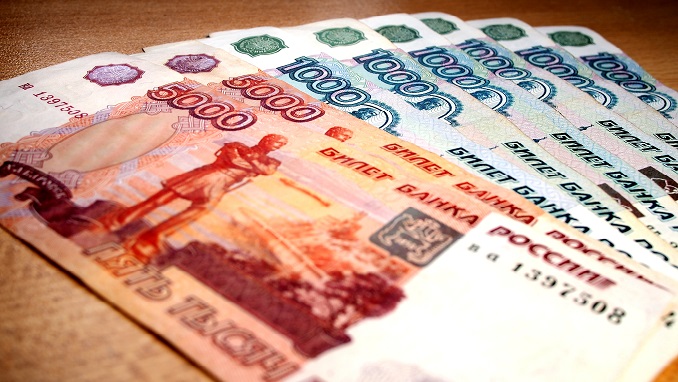 The Russian rouble edged down on Friday as surging U.S. oil output a weaker demand in China drove the commodity's price down, Reuters reported.
The rouble was 0.52 percent weaker against the dollar at 0932 GMT, at 62.74 and had lost 0.27 percent to trade at 73.84 versus the euro.
Oil prices reversed early gains as signs of weakening demand in China and surging U.S. output weighed on markets despite support from supply woes in Venezuela and OPEC's production cuts.
Brent crude oil, a global benchmark for Russia's main export, was down 0.34 percent at $77.06 a barrel.
Russian stock indexes were also down. The dollar-denominated RTS index was down 1.17 percent to 1,156 points. The rouble-based MOEX Russian index was 0.46 percent lower at 2,305 points.
The global risk appetite towards the emerging markets has narrowed, which has also partially affected the Russian market, analysts at Rosbank said in a note.
"Even the macroeconomic advantages haven't yet pushed non-residents to move their investments into Russian risk (from other emerging markets)," Rosbank said, adding that Russian assets would be still affected by global markets moods.
The rouble felt support from market expectations that the Central Bank would not cut its key rate on June 15 as inflation risks had increased because of the rise in oil product prices in May.
The finance ministry has proposed increasing the maximum level of export duty for light oil products to 90 percent as an emergency measure to tackle spikes in gasoline and diesel prices.
"We believe that the Central Bank may take a pause before the situation with specific government measures will be clarified," analysts at Rosbank said on Friday.