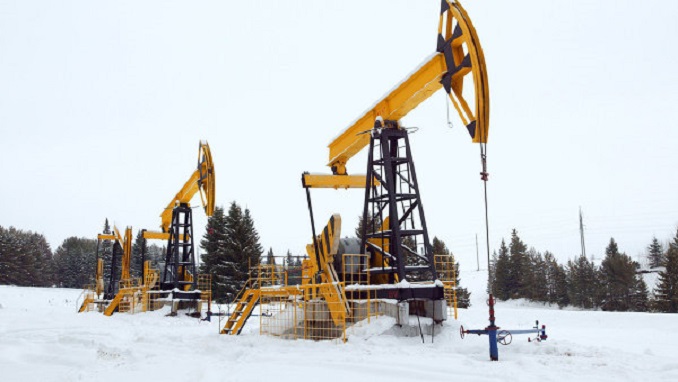 The question of 2.6 trillion rubles ($40 billion) worth of tax breaks for Arctic oil and gas extraction and infrastructure projects will be ultimately decided by Russia's President Vladimir Putin at a meeting with the Finance Ministry and other stakeholders in the next few weeks, Vedomosti wrote citing unnamed government officials.
In recent weeks, Russian media reported that the Finance Ministry has been trying to block attempts by Russia's largest crude oil producer Rosneft to gather state support for Arctic development.
The ministry will reportedly maintain its firm stance toward the issue, because it estimates the tax breaks could result in 200-300 billion rubles ($3.1 billion-$4.7 billion) in budget losses in the first few years, and grow larger after that.
Rosneft's CEO and long-time friend of Putin, Igor Sechin and Deputy PM Yuri Trutnev, who oversees the development of the Far East and the Arctic, have stressed to Putin how important it is to develop the Arctic, and the president agreed to listen to the positions of the parties. 
"So far [meetings] in September are not planned. But the topic is on the agenda," presidential spokesman Dmitry Peskov told Vedomosti.
"Currently, a moratorium is in place on the imposition of any tax benefits for the sector until the end of 2019, excluding only [Rosneft's] Priobsky field and Arctic projects," BCS Global Markets said in a note last week.
"The tax benefits are likely to be imposed, with Rosneft the main beneficiary," BCS said, adding that it believes the exemptions will end up being below 2.6 trillion rubles due to the need to compromise with the Finance Ministry.
Other unconfirmed reports suggested last week that the ministry could maintain mineral extraction tax (MET) surcharges for Gazprom and crude oil producers as a countermeasure to compensate for another 600 billion rubles worth of benefits granted to Rosneft.