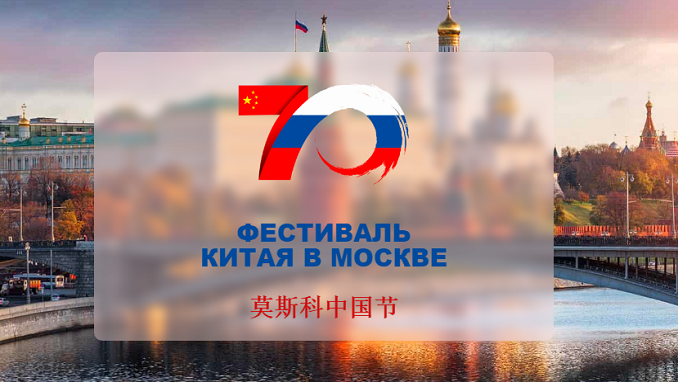 From September 13 to 15, Sheremetyevo International Airport participated in the China Festival, which took place in Moscow, focusing on the 70th anniversary of China-Russia diplomatic relations. The event featured discussions on pressing issues of commercial and economic cooperation with China.
At the festival, Sheremetyevo Airport took part in the Russian-Chinese 'Digital Economy — Growth Without Borders' forum dedicated to cooperation between the two countries in digitalization, e-commerce, tourism, and cross-regional collaboration.
The cultural program featured various events organized at VDNH together with Hainan Airlines and Sichuan Airlines. It had themed workshops, trivia quizzes, and smart games as well as a series of lectures from the History Museum of Sheremetyevo.
Sheremetyevo currently leads the market of air transportation between Russia and China, and is actively involved in developing this area of business. As of now, Sheremetyevo ranks first globally in transfers between Russia and China. It is the only European airport serving eight Chinese airlines. On top of it, three Russian airlines offer scheduled flights from Sheremetyevo to China: Aeroflot, Royal Flight, and Pegas Fly.
The airport focuses on improving the quality of service and creating a comfortable environment for travelers from China. In 2017, Sheremetyevo was the first Russian airport to obtain the China Friendly certificate confirming excellent quality and comfortable experience for Chinese passengers. The airport has created the necessary conditions to make it happen: the official website, voice announcements, navigation, and a guide book around Moscow are now available in Chinese, among other languages. The stores of Sheremetyevo Duty Free Heinemann accept payment with UnionPay cards, Alipay, and WeChat Pay.
Fast-growing passenger traffic from China is yet another proof of Sheremetyevo's success as a hub between Europe and Asia. The airport's route network includes 27 destinations in China. In 2018, Sheremetyevo received more than 2.36 million passengers from China, a 14% increase over the 2017 figures. This year, the growth of passenger traffic is predicted at 12%, making it a total of 2.62 million incoming travelers. Every day, Sheremetyevo completes 15 flights to destinations in China. More than 1,700 passengers transfer to flights to Europe daily. The most popular European destinations with Chinese travelers include Belgrade, Saint Petersburg, Istanbul, Stockholm, and London.