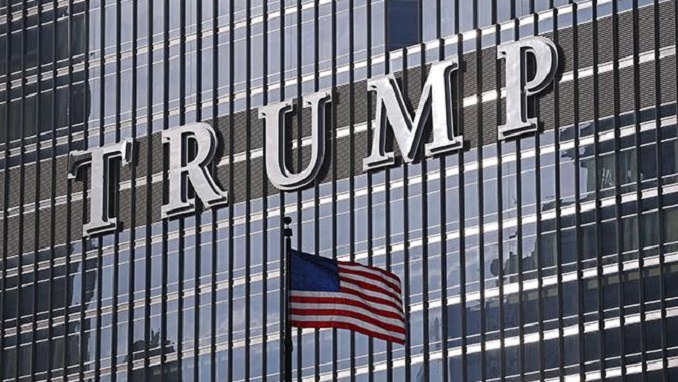 U.S. special counsel Robert Mueller has subpoenaed documents at the Trump Organization, President Donald Trump's global business empire, widening his investigation of Russian interference in the 2016 U.S. presidential election.
The subpoena, delivered in recent weeks, ordered the New York-based Trump Organization to turn over all documents related to the company's dealings with Russia and other issues Mueller is investigating, the New York Times reported.
Mueller's quest appears to move his investigation closer to Trump himself, beyond the array of election campaign aides Mueller already has indicted or secured guilty pleas from that were linked in one way or another with Trump's successful run to a four-year term in the White House. Trump has said that Mueller would be crossing a "red line" if he started investigating the family's business operations beyond any relationship with Russia.
Alan S. Futerfas, a lawyer for the Trump Organization, said, "Since July 2017, we have advised the public that the Trump Organization is fully cooperative with all investigations, including the special counsel, and is responding to their requests. This is old news and our assistance and cooperation with the various investigations remain the same today."
In one aspect of the probe, Mueller's investigators have recently questioned an adviser to the United Arab Emirates about the movement of Emirati money into the U.S.
Mueller has also indicted 13 Russians and three Russian entities on charges of meddling in the U.S. election, accusing them of sowing discord online in the U.S. with an array of fake news stories and commentary about divisive American issues in the months ahead of the 2016 election. On Thursday, the U.S. Treasury Department imposed sanctions on two dozen Russian individuals and entities for their alleged cyberattacks linked to the U.S. election and other malicious online activities.
The Trump Organization is an umbrella entity that encompasses hundreds of companies owned by the president through a trust. In addition to the company's record production, the White House and the Trump campaign combined have provided more than a million pages of documents to Mueller's investigators.
Asked Thursday about the president's previous comments, White House press secretary Sarah Huckabee Sanders referred questions to the Trump Organization. "We're going to continue to fully cooperate out of respect for the special counsel," she said.