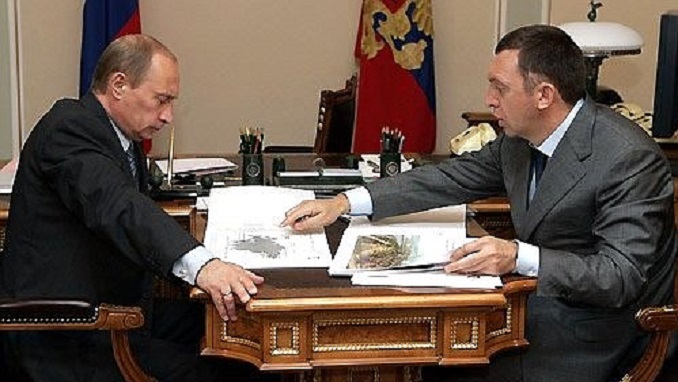 The United States Treasury Department's Office of Foreign Assets Control (OFAC) has notified Congress of its intent to terminate sanctions on three systemically important companies tied to Russian oligarch Oleg Deripaska on Wednesday, Jdsupra.com reports.
At the same time, OFAC said it was imposing severe blocking sanctions on a slate of Russian individuals and entities involved in election interference, hacking, and other "malign activities."
In April, OFAC sent shockwaves through the global economy by designating En+ Group, Rusal, and EuroSibEnergo for being variously owned and controlled by Deripaska and each other. Rusal's designation drew particular attention, as the company accounts for between seven and 10 percent of the world's aluminum and alumina outputs. Customers and downstream markets the world over were affected immediately. OFAC responded with general licenses allowing specified activities to continue for defined periods that have since been extended several times. Those reprieves gave OFAC the space to negotiate behind the scenes to get Deripaska to reduce his ownership stake in En+ to less than 50% and relinquish his control over that entity and the others.
GAZ Group, another Deripaska-owned or -controlled entity currently subject to sanctions, also depends on authorizations granted under one of the general licenses mentioned above, and that entity was not among those offered up to Congress in yesterday's notification. Just today, OFAC extended relief on GAZ until March 7, 2019, suggesting that there is considerably more friction in the negotiations around GAZ than there was for the other entities.
In its notification to Congress, OFAC identifies VTB Bank as one of three parties that will take ownership of Deripaska's shares in En+ to reduce his stake in the company. VTB, one of Russia's largest banks, is itself currently subject to "sectoral sanctions" – a less severe variety than those to which Deripaska is subject – and has been identified by Congress as a potential target for future measures.
In a separate decision, the State Department took action to add 12 individuals and entities OFAC designated to its List of Specified Persons under Section 231 of CAATSA. That list identifies persons that are part of, or operate for or on behalf of, the defense or intelligence sectors of the Russian government. Significant transactions with persons on that list can result in sanctions, and listed parties are not automatically added to the SDN List, U.S. authorities said.