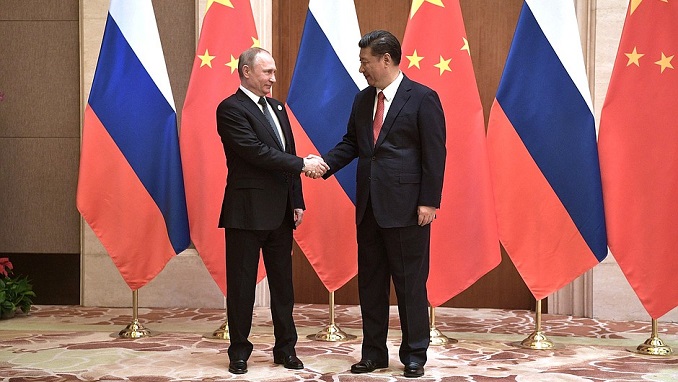 As the ongoing trade tensions between Beijing and Washington is heating up, the expected resulting slowdown in the global economy could draw the recovering Russian economy back into another crisis, experts told Nezavisimaya Gazeta.
After Washington imposed tariffs on Chinese goods in early June, Beijing retaliated with its own measures against U.S. products. This was followed by another threat from the Trump administration, which plans to hike tariffs on $200 billion in Chinese goods
Analysts note that the trade war could hardly go in Washington's favour, as one third of Chinese imports returns to the U.S. under American brands.
"If the U.S. makes a decision to increase tariffs doubling what was earlier expected, this will result in a greater slowdown in global economy. According to our assessments, due to this decision global GDP growth rates may drop by 1 or 1.5 percentage points," says Vasilisa Baranova, analyst at Russia's Analytical Credit Rating Agency (ACRA).
For Russia, the increasing protectionism in global trade will mean reduced demand in its export. On the other hand, the tariffs will in theory create new opportunities for boosting Russian-Chinese trade, the expert said.
"In the mid-term, this may partly compensate the negative effect for our economy related to the general downturn in global trade. This process may be also encouraged by the general tendency of the past years linked to growing cooperation between Russia and China, trade and financial flows and also the Silk Road project implementation," the analyst noted.
According to Roman Tkachuk, a senior analyst at the Alpari investment company, "if the scenario of a full-scale trade standoff between the US and China becomes a reality, the price of Brent crude will roll back to $50-$60 per barrel. In this case we will see an outflow of funds from all developing markets. Russia will be affected as an export-oriented country."
"Russia should not hope to win the economic race. Trade wars can slow down global economic growth by 1 or 2 percentage points and disturb logistic chains around the world," Alexei Antonov, analyst at Alor Broker, told the newspaper.