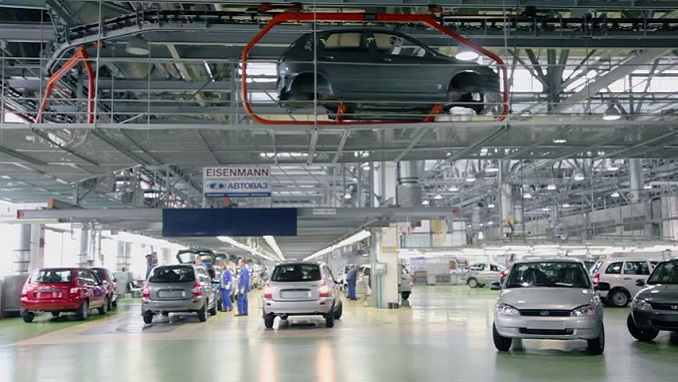 Russia's top carmaker Avtovaz said on Saturday that two of its workers have been infected with the coronavirus, Reuters reports. 
Russia, which has so far reported 253 cases of the virus and one death, has introduced a raft of economic and social measures to limit its spread.

Despite the infected workers, Avtovaz, which has over 35,000 employees in the Volga city of Togliatti, said it plans to keep building cars. 
"The situation is under control. Everything is working, is on schedule," a company spokesman said on Saturday.
The company produces Lada cars, the most popular car brand in the Russian market. French conglomerate Renault holds a controlling 68 percent stake in the automaker.
Russia has introduced a raft of economic and social measures to limit the spread of the outbreak.
Moscow has suspended most public events and restricted mass gatherings, banned entry of foreign nationals and closed some schools.
The crisis has affected the Russian automotive industry, as plants are reported to be running out of components as supply shortages caused by the coronavirus continue out of China and South Korea, and disruption spreads across Europe.
Another carmaker, Avtotor, said its production may need to be adjusted in the coming months because of supplier closures in South Korea. The company is assembling Kia, Hyundai and BMW models at its plant in Kaliningrad and was aiming to maintain output at 210,000 to 212,000 finished vehicles in 2020.