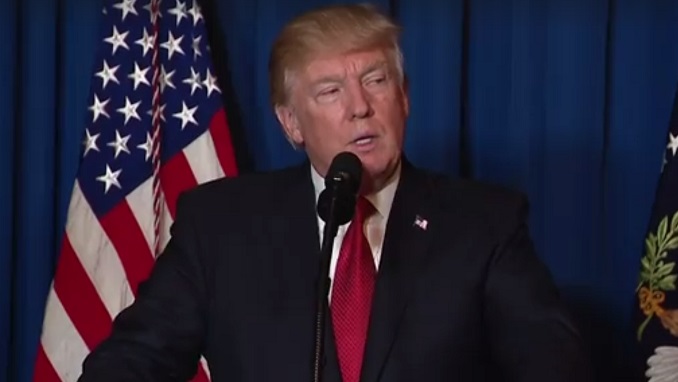 The U.S. economy maintained a brisk pace of growth in the fourth quarter, driven by an acceleration in consumer and business spending, which could set it on course to attain the Trump administration's 3 percent annual growth target this year, Reuters reported.
The U.S. economy grew at a solid rate of 2.6 percent in the final three months of last year, helped by the fastest consumer spending since the spring of 2016 and a big rebound in home construction.
The fourth quarter advance in the gross domestic product, the country's total output of goods and services, followed gains of just above 3 percent in the second and third quarters, the Commerce Department reported Friday. The latest slowdown reflected a worsening trade deficit and less growth in inventory restocking by companies.
For all of 2017, the economy grew 2.3 percent. That is a significant improvement from a 1.5 percent gain in 2016 but little changed from the modest 2.2 percent average growth rate turned in since the Great Recession ended.
Economists are looking for even better growth this year, propelled by the $1.5 trillion tax cut that President Donald Trump pushed through Congress in December. The Trump administration contends that its economic program of tax cuts, deregulation and tougher enforcement of trade laws will lift economic growth to sustained rates of 3 percent or better in coming years. In the 8 1/2 years of the current recovery, the growth rate has averaged 2.2 percent, the weakest expansion since the end of World War II.
Trump has said his tax plan will serve as "rocket fuel" for the economy by prompting Americans to spend more and businesses to step up investment.