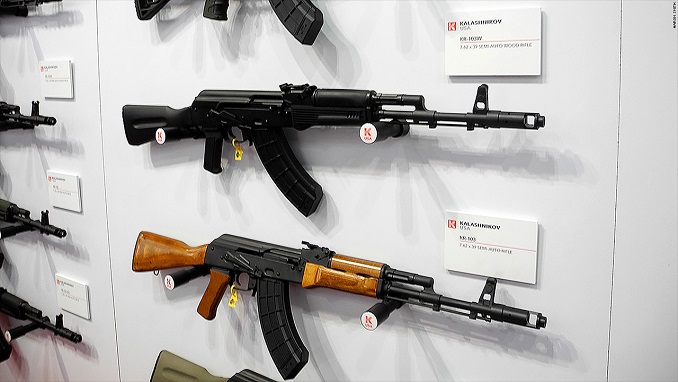 South Florida congressman wants to hear what a federal agency knows about reports a Pompano Beach arms maker may have violated U.S. sanctions through a relationship with the Russian gun manufacturer Kalashnikov Concern.
According to Bloomberg, in a letter dated Wednesday, U.S. Rep. Ted Deutch cited recent published reports that a federal grand jury in Miami is investigating possible sanctions violations by Kalashnikov USA. Federal prosecutors have reportedly subpoenaed state and local economic development records about incentives offered to Kalashnikov USA to locate to South Florida from Pennsylvania.
In 2014, in response to Russia's involvement in the military conflict in Ukraine, the Obama administration imposed sanctions against Kalashnikov Concern, maker of the AK-47 rifle, and froze its assets in the United States.
Deutch's letter to the Treasury Department's Office of Foreign Assets Control specifically asked whether the importation of parts and components from a sanctioned company would violate the executive order imposing sanctions on Russia. He also wanted to know if Kalashnikov USA has imported parts and components from Kalashnikov Russia, the report said.
Deutch said he viewed the issue as a "serious national security matter" and requested "a prompt response."
Deutch represents a district that includes Pompano Beach, where Kalashnikov USA occupies warehouse space in a local industrial park.
The 22nd District also includes Parkland, scene of the mass shooting in February that killed 17 students and staff members at Marjory Stoneman Douglas High School. Shooter Nikolas Cruz did not use any Kalashnikov weapons. He used an AR-15, which he purchased from a gun shop in Coral Springs.