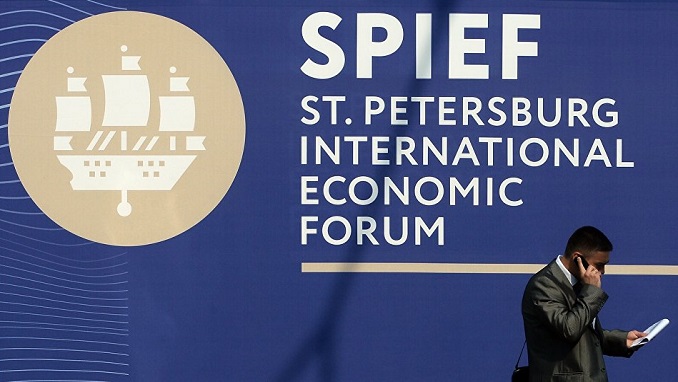 American private business is free to decide whether or not to participate in the forthcoming St. Petersburg International Economic Forum, a representative of the U.S. State Department told TASS news agency.
"We have an open dialogue with the business community, and ultimately companies are free to make their own decisions, in line with applicable laws and regulations," the official said when asked whether the Trump administration abandoned the previous U.S. policy to discourage American companies from attending the St. Petersburg Economic Forum.
The official added that the U.S. government will not send its delegation to the SPIEF this year.
"As in previous years, there will be no U.S. Government delegation attending from Washington," the diplomat said.
On Thursday, U.S. ambassador to Moscow John Huntsman canceled his attendance at the St. Petersburg Economic Forum. He was to give welcoming remarks at a panel including billionaire Viktor Vekselberg, an oligarch under American sanctions and linked to payments to President Donald Trump's lawyer.
"While I will not be participating in any panel discussions at SPIEF, I will be meeting as many people as possible to discuss the road ahead," Ambassador Huntsman said in a video posted in the embassy's Twitter account, referring to the St. Petersburg International Economic Forum. "Dialogue is our only path to progress."
This year's St. Petersburg International Economic Forum is planned for May 24-26. The event, held since 1996, has been under the patronage of the President of the Russian Federation since 2006.