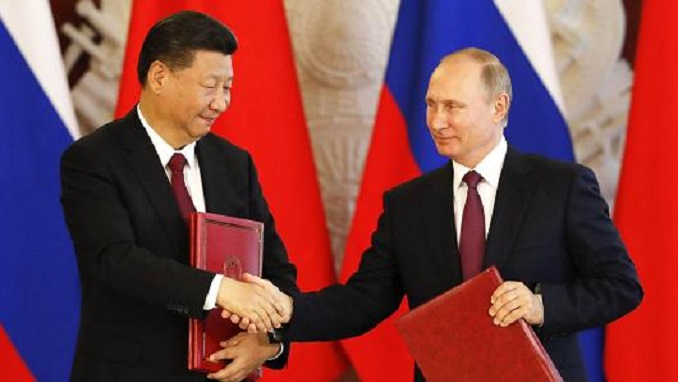 Russia and China have shown no intention of living up to World Trade Organization (WTO) rules and Washington should not have supported their membership in the global trade body, the Trump administration said on Friday.
The U.S. Trade Representative delivered to Congress a laundry list of grievances over unfair trade practices by Beijing and Moscow it says runs counter to global free trade rules, The Guardian reported.
USTR Robert Lighthizer said the reports show "the global trading system is threatened by major economies who do not intend to open their markets to trade and participate fairly."
"This practice is incompatible with the market-based approach expressly envisioned by WTO members and contrary to the fundamental principles of the WTO," Lighthizer said in a statement.
President Donald Trump has ratcheted up retaliatory measures against foreign trading partners, notably China, as part of his America First economic agenda which lifted him to power a year ago. That included an aggressive new trade probe into possible dumping of aluminium and steel.
The U.S. had a US$309 billion trade deficit in goods and services with China in 2016, and that was on track to expand by US$10 billion last year.
The report also points at Russia's behaviour, saying Moscow had no intention of complying with its WTO obligations, a trend the administration said was "very troubling".
A White House official said despite consultations with China, it had failed to follow through on promises of moving more toward a market-orientated economy and playing by international trading rules.
"The president and his principal adviser are united in the belief that this is a problem that has gone on for too long and needs to be addressed," the official said.
"In the past, conversations have focused more on discreet opening for discreet products, and what we're saying is systematically we're not going to tolerate broad-based policy that attempts to promote state-led enterprises," the official said, speaking on condition of anonymity.
Trump said this week he was considering a big "fine" against China for forcing U.S. companies to transfer their intellectual property to China as a cost of doing business there.