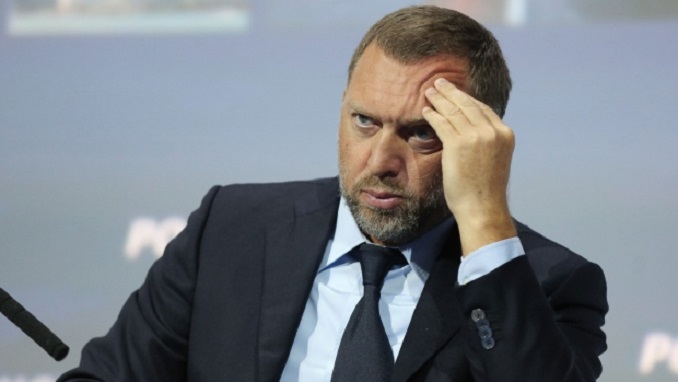 The U.S. Treasury Department has extended a deadline for investors to give up their interests in three Russian companies, giving firms time to reduce links to Russian oligarch Oleg Deripaska and ultimately avoid U.S. sanctions, The Wall Street Journal reported.
Late on Wednesday, Washington extended until June 6 a deadline for Russian Energy giant En+, aluminum producer Rusal, and automotive manufacturer GAZ to carry out divestment plans to reduce Deripaska's holdings in each of the companies.
The three companies were included on a sanctions list published in early April, which primarily targeted Russian oligarchs close to the Kremlin over allegations of Russian interference in the 2016 U.S. election and other "malign activities" of Moscow.
En+ announced last week Deripaska would be reducing his stake to less than 50 percent and resigning from its board of directors.
Rusal is also reported to be working on a divestment plan. It is Russia's biggest aluminum producer and the world's second-largest producer, and its inclusion on the sanctions list had created turmoil in the global aluminum market.
The new U.S. sanctions were announced on April 6 to fight what the Treasury called Russia's "malign" activities around the world. But Treasury Secretary Steven Mnuchin has said they were not intended to put Rusal out of business.
Mnuchin said the sanctions are targeted at Deripaska. Deripaska controls Rusal through a shareholder agreement with others, including Glencore Plc and Viktor Vekselberg, who is also under sanctions.
Rusal's stock value fell by half after the sanctions were announced and the company has been struggling to service its debts and survive ever since.