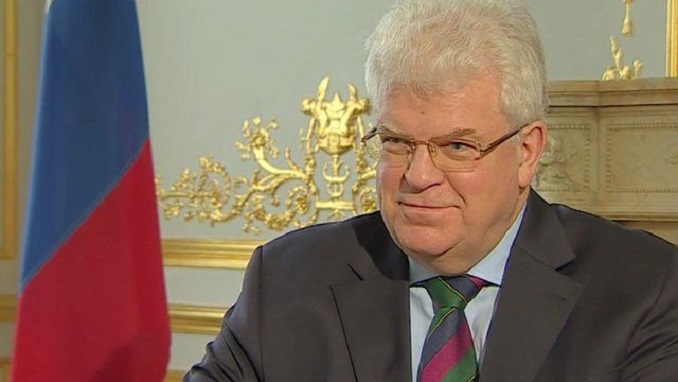 Britain's banks, energy, and water companies are all said to be on high alert against the threat of a possible Russian cyber attack amid an escalating diplomatic row between the two countries over the poisoning of a former Russian double agent on British soil, The Daily Telegraph reports.
Fears that Moscow could target Britain's critical national infrastructure came as Russia's ambassador to the European Union (EU) suggested a UK research laboratory could be the source of the deadly nerve agent used in the attack on Sergei Skripal and his daughter Yulia.
"When you have a nerve agent or whatever, you check it against certain samples that you retain in your laboratories. And Porton Down, as we now all know, is the largest military facility in the UK that has been dealing with chemical weapons research. And it's actually only eight miles from Salisbury," Vladimir Chizhov said.
He stressed that Russia had "nothing to do" with the poisoning and that it did not stockpile the poison.
Scotland Yard has issued a renewed appeal for information from anyone who may have seen a burgundy red BMW owned by 66-year-old Skripal, the former Russian spy who was found unconscious on March 4 in Salisbury along with his daughter, Yulia. The pair remains critical, but stable in hospital.
On Sunday, the UK government said that independent investigators from the Organization for the Prohibition of Chemical Weapons will arrive in Britain tomorrow to kick off their investigation into the nerve agent used in the attempted assassinations of the Skripals.
The results of the OPCW investigation are expected to take a minimum of two weeks.