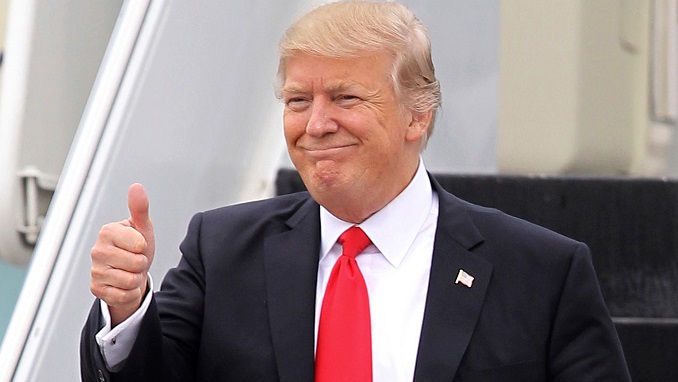 U.S. President Donald Trump has lashed out at the special counsel who is investigating his campaign's links to Russia in a furious attack against its alleged political bias, PBS reported.
For the second straight day, Trump was unrestrained in his commentary about Robert Mueller's expanding investigation, which is probing not only Russia's interference in the 2016 presidential election and possible links to his campaign but also whether the president has sought to obstruct justice.
Trump complained that the Russia investigation led by Robert Mueller, who is a registered Republican, was being steered by "hardened Democrats" and "big Crooked Hillary [Clinton] supporters".
The president referred to "the Mueller team", the first time he has publicly attacked the special counsel by name.
Trump also challenged the honesty of Andrew McCabe, the newly fired FBI deputy director, and James Comey, the bureau's former director whom Trump fired last year over the Russia probe.
The president's aggressive stance followed a call Saturday by his personal lawyer for Rod Rosenstein, whom Trump appointed as deputy attorney general and who now oversees Mueller's inquiry, to "bring an end" to that investigation.
Republicans on the House Intelligence Committee, which spent the past year conducting a parallel investigation, recently said they had drafted a report concluding no collusion or coordination between Trump's presidential campaign and Russia. Committee Democrats vehemently disagreed.
According to The Washington Post, Trump made a number of inaccurate or misleading statements about the investigations of Russian interference in the 2016 presidential campaign in his weekend tweets.