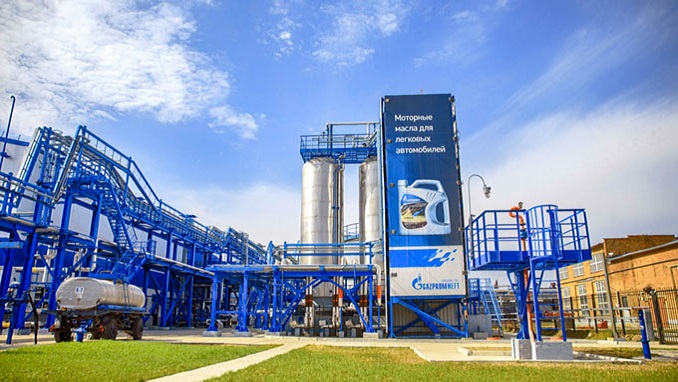 On the same day as Theresa May delivered a key speech threatening sanctions against Russia over the poisoning of a former spy and his daughter, Russian state-owned gas giant Gazprom raised nearly a billion dollars using the City of London money markets, according to British media reports.
In a separate deal, the Russian finance ministry also completed a $4 billion issue of bonds – a way of raising cash from financial markets using IOUs – which included almost $1.4 billion from London investors.
Last week, May said it was 'highly likely' that Moscow ordered the attempted murder of former Russian spy Sergei Skripal and his daughter Yulia in Salisbury.
The speech was delivered amid an escalating war of words between Parliament and President Vladimir Putin and speculation Britain may seek to curb Russian financial activity in London.
However, the Russian embassy in London wrote a series of goading tweets aimed at British politicians.
"Successful @GazpromEN bonds sales in London with demand three times higher than the placing (€750mn). Business as usual?" said one of the tweets.
Gazprom used five banks including three Russian institutions with London offices to help drive the process. They included VTB Capital, the European arm of state-backed Russian bank VTB which is currently under sanctions from the U.S.
VTB Capital has an office in the financial heart of London in Cornhill just minutes from the London Stock Exchange.
"The timing is fairly deliberate as a show of strength," Kieran Curtis at Aberdeen Standard Investments in London told Bloomberg when asked about the finance ministry's bond deal.
In November, Russian energy giant En+, owned by controversial businessman Oleg Deripaska, raised $1.39 billion through the sale of its shares on the London Stock Exchange.
Deripaska is believed to have close links to Putin. In February, it emerged that MI6 was investigating the fundraising.
More than $70 billion has been raised in similar deals since 2005.