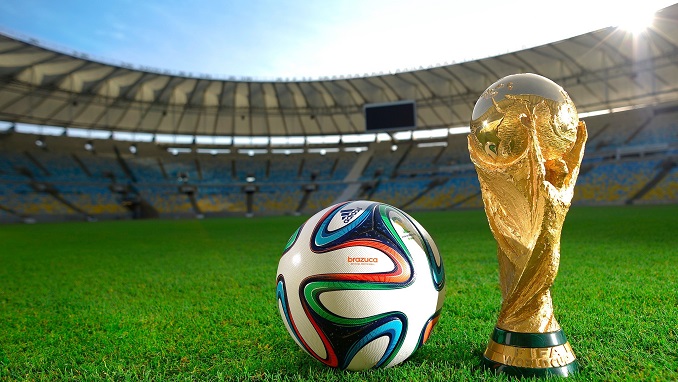 Global payments giant Visa, a long-standing top-tier FIFA partner, says it's not concerned about the geopolitical events surrounding Russia ahead of the soccer World Cup. A senior company representative has shrugged off concerns about the host nation, claiming people simply "use these events as a platform to express opinions".
Speaking to Marketing Week, Visa's senior vice-president of marketing for Europe, Adrian Farina, says once the tournament starts, the company "will ride on the fact that people from across the world will come together to share their love of football."
Visa will instead focus on associating itself with the celebration of sport and promoting acceptance through its largest-ever global activation, Farina said.
"That's what is important to us," he says.
"These large events inevitably draw all sorts of attention and if you go back in history you will find there was always something going on, whether it's something geopolitical or something else. People use these forums to express their opinions.
"But the moment the game starts fans will turn their focus to celebrating the sport and that's what we associate ourselves with."
Visa was one of the first sponsors to unveil its World Cup campaign, 'Visa's Ultimate FIFA World Cup' starring Swedish footballer Zlatan Ibrahimović, in mid-April.
Despite being one of the first to launch its activity, Visa went back to the production room to re-record part of its World Cup campaign following allegations of sexual harassment made against actor Morgan Freeman who provided the voice-over.
The brand had already released the first of its five-part video series featuring Ibrahimović but since removed it from its YouTube channel while the remaining videos were put on hold while the company rerecorded the actor's voice.