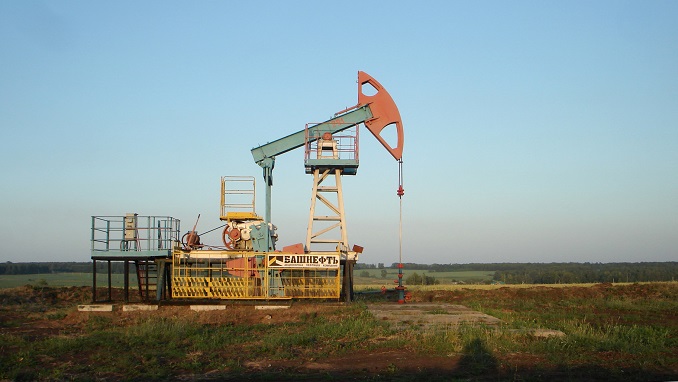 Republican and Democratic U.S. senators introduced legislation on Thursday to impose stiff new sanctions on Russia, the latest effort by lawmakers to punish Moscow over interference in U.S. elections and its activities in Syria and Ukraine, Platts reports.
The bill includes restrictions on new Russian sovereign debt transactions, energy and oil projects and Russian uranium imports, and new sanctions on Russian political figures and oligarchs.
Meanwhile, American oil and gas executives have opposed the Trump administration's imposition of sanctions against Russian oil, mainly because the biggest U.S. companies have joint projects and interests with their Russian counterparts across the globe. The deteriorated relationship between the United States and Russia has been closing off the U.S. oil giants' ability to drill the vast shale plays underlying Siberia and the deep-water oil fields off Russia's Arctic coast.
Now, Congress is considering a flurry of legislation that threatens to go even further, potentially forcing American and European companies such as Exxon Mobil and Royal Dutch Shell to divest positions not only in Russia, but also around the world.
Existing oil and gas operations in Russia that were largely exempted under previous U.S. sanctions instituted in 2014 and 2017 could be placed on the chopping block, along with projects in other countries where western oil companies have partnered with Russian firms.
"The risk is profile is going up," David Goldwyn, chairman of the energy advisory group at the Atlantic Council, a Washington think tank, told the Houston Chronicle.
"If you can't do business with Lukoil or Rosneft or Gazprom, then if you're in a joint venture with them in Russia, as many U.S. companies are, then the risk is you're forced out, perhaps at fire sale prices."
The U.S. oil industry still has a considerable presence on the Russian market. Exxon Mobil, for example, counts almost $6 billion in assets in the country, including a sprawling, almost decade old oil and gas operation on Sakhalin Island, according to a filing with the U.S. Securities and Exchange Commission earlier this year.
Exxon also holds a 25 percent stake in Tengizchevroil, a joint venture in Kazakstan's Caspian Sea, in which a subsidiary of Lukoil is also partner. Chevron, likewise, could be exposed to new Russia sanctions through its 50 percent stake in the same venture in the Caspian. The California oil company also holds a 15 percent interest in a pipeline running from the Caspian Sea to the Russian city of Novorossiysk, in which Lukoil and Rosneft, as well as the Russian pipeline firm Transneft, also have a stake.