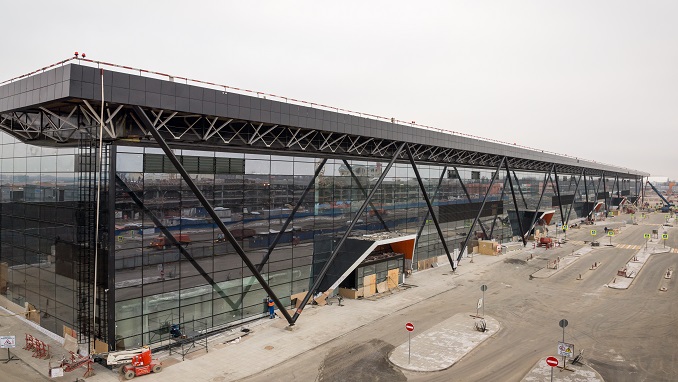 Aeroflot Airline's domestic flights will be transferred to the recently constructed Terminal B at the Moscow Sheremetyevo International Airport beginning from May 3 and the first stage of the transfer is expected to be complete on June 1, the carrier said.
The airline's flights launched this month from Terminal B will include destinations such as Saratov, Voronezh, Belgorod, Stavropol and Perm, ATWOnline writes. The new terminal is officially to be launched on June 7.
Terminal B was build on the same location where Sheremetyevo 1 was formerly situated. It was originally built in the 1960s and was also used for domestic flights. Sheremetyevo 1 was demolished in 2016, and the new 110,500 sq m terminal with an annual passenger capacity of 20 million was built.
Apart from the terminal, a tunnel will also be opened. It goes underneath the runways, connecting the Northern and Southern sides of the airport. The Southern part includes D, E and F terminals, whereas the Northern one includes B and C (currently under reconstruction) as well as A (business aviation).
It is estimated that the five terminals, not including A, will reach an annual passenger capacity of up to 58 million. The total investments in the new infrastructure, which were announced five years ago, has reached $747 million, the airport said. It includes $264 million for Terminal B, $90 million for the Moscow Cargo complex, $243 million for the tunnel, and $150 million for the new refueling complex.