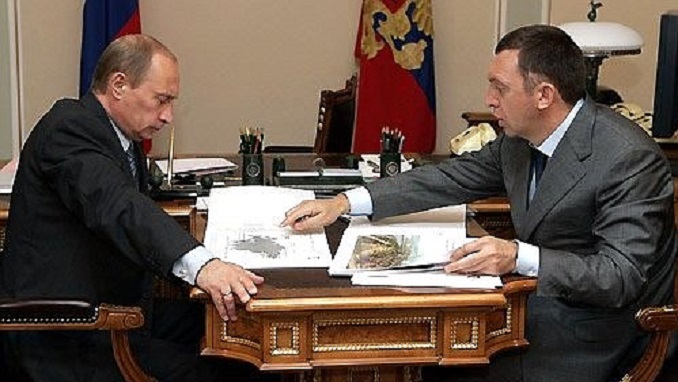 The Russian Ministry of Industry and Trade offered to provide Oleg Deripaska's Russian Machines and GAZ Group support during the sanctions by giving them preferences during bids for government contracts, Kommersant reports.
Two applications by companies being sanctioned would automatically lead to a rejection of the remaining participants in a state order for agricultural machinery, special machinery and buses, Kommersant wrote. Russia's antimonopoly watchdog FAS has already detected risks of market monopolization in the initiative. The newspaper's sources have called this proposal "a symbolic gesture for Deripaska himself."
The Federal Antimonopoly Service said they do not support the current version of the document. Artem Lobov, head of the department for state order placement control, pointed out that in its current form, the proposal carries risks of market monopolization and quashing other production facilities in the country.
In addition, this proposal runs the risk of investors completely refusing to open new production sites in Russia. According to him, measures for supporting domestic car manufacturers should not be prohibitive for other producers.
The Ministry of Industry and Trade, in turn, said that this offer is aimed at maintaining the volume of production in companies under sanctions and that the share of other car manufacturers in Russia will not decline.
FAS is working on alternative mechanisms for supporting manufacturers under sanctions. The proposals will be forwarded to the Ministry of Industry and Trade.
Kommersant's source in the car market said that although the idea of the Ministry of Industry and Trade creates a certain skew in competition, it is rather a complimentary gesture towards Oleg Deripaska. The requirements for state purchases of products are put together for specific manufacturers, which initially limits the range of applicants. Another source told the newspaper that the final version of the proposal might include a provision on regulating prices.