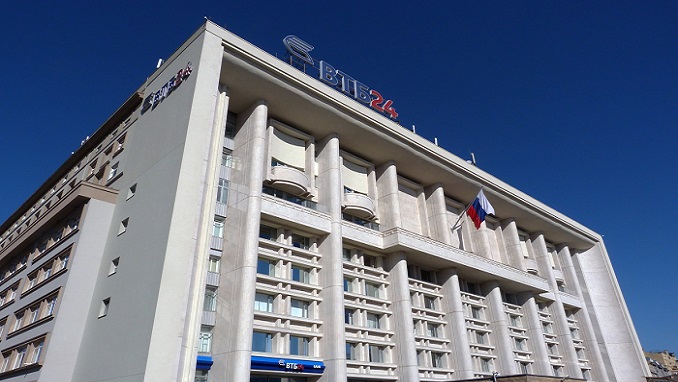 Russian state-owned bank VTB's stake in Evrofinance Mosnarbank, a bank hit with U.S. sanctions this week over its dealings with Venezuela, will be handed over to the Russian state property agency, and the procedure has already begun, two sources familiar with the deal told Reuters.
The main shareholder of Evrofinance Mosnarbank, with a share of 49.99 percent, is the Venezuelan state development fund Fondo De Desarrollo Nacional. VTB and another Russian bank, Gazprombank, each have 25 percent stakes.
VTB's 25 percent stake in Evrofinance Mosnarbank will be transferred to the Russian state's Federal Property Management Agency, which is also the primary owner of VTB, said the sources, adding that moves to divest, initiated because VTB saw little commercial benefit in holding the stake, began before the sanctions were introduced.
The U.S. Treasury Department said on Monday it was putting Evrofinance Mosnarbank on a sanctions list, saying the bank was financing Venezuelan state oil company PDVSA and so providing a lifeline for Venezuelan President Nicolas Maduro, who is opposed by Washington.
State-controlled VTB, which is Russia's second-biggest lender, declined to comment, and the state property agency did not immediately reply to a Reuters request for comment. Evrofinance Mosnarbank also declined to comment.
Gazprom's banking arm, which is Russia's third biggest lender, decided to freeze the accounts of PDVSA and halted transactions with the firm, a Gazprombank source told Reuters last month.