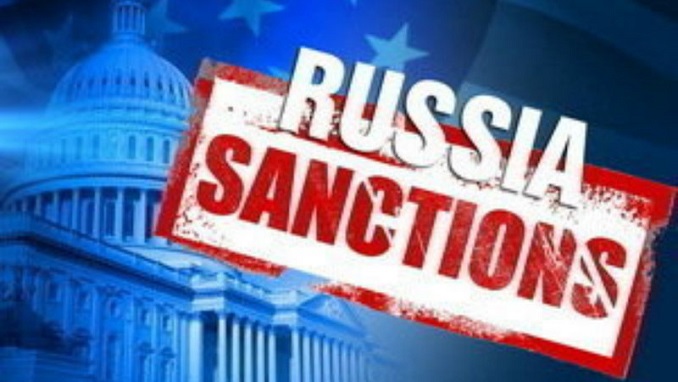 Experts interviewed by the Izvestya newspaper say Washington's move is unlikely to seriously shatter Russia's positions in the global financial system. However, the forecast about one more package dubbed the "bill from hell" is more pessimistic as these economic restrictions may hit the ruble, analysts say.
The Chairman of the Russian Federation Council's (upper house of parliament) Foreign Affairs Committee Konstantin Kosachev told the paper that Russia will roll out a tit-for-tat response to any unfriendly diplomatic steps included in the second package of U.S. sanctions.
Speaking on Moscow's possible response, Kosachev said that concerning the economy, Russia should be more accurate and selective, in order not to harm its own interests. "But as for politics, in particular diplomacy, I'm an ardent supporter of tit-for-tat measures," the senator stressed.
According to Kosachev, Russian-U.S. relations now are at their lowest point and Washington's new sanctions cannot have any influence on them. The senator noted that the new sanctions, which are linked to the Skripal case, would have a negative effect, but it would not be critical.
"Russia's economy is developing in line with its own laws. It can move forward without cooperation with the U.S.," the lawmaker emphasized.
"Both bills currently considered by Congress imply tough measures against Moscow. The 'bill from hell' stipulates a full ban on any communications with Russia's state banks and this means isolating Russia from the global financial system, which is controlled by Washington," says Dmitry Suslov, Deputy Director of the Center for Comprehensive European and International Studies at Russia's Higher School of Economics. "However, it's very unlikely that in this situation Washington will accept that, and the Europeans would hardly back this. The U.S. cannot initiate a full blockade of the Russian financial system unilaterally."
To reduce the possible damage of the U.S. measures for the Russian economy the Russian government has drawn up a plan to wean the economy off the dollar, the paper says.