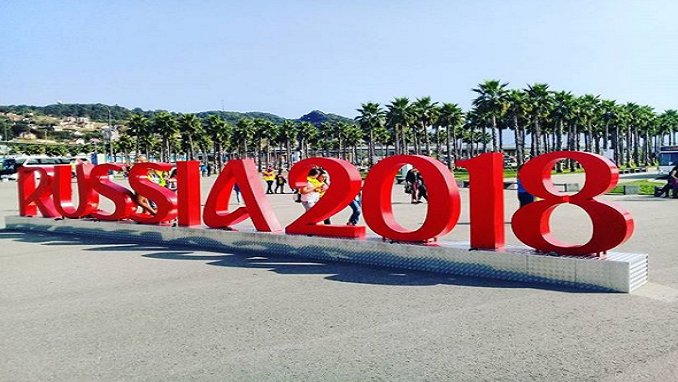 FIFA is set to generate up to $6.1 billion from the 2018 World Cup in Russia, according to the global soccer governing body's financial documents seen by The New York Times.
The figure is 10 percent higher compared to the revenue FIFA projected for the tournament, and $1.3 billion more than the earnings generated by the 2014 World Cup in Brazil, the documents reveal.
The organization increased revenues from television rights sales by two percent from the projected $3 billion. At the same time, FIFA's sponsorship deals brought an additional $200 million to the association's coffers. FIFA initially expected to get $1.45 billion from the contracts.
The growth was mostly boosted by the whole range of deals with Chinese investors with seven out of 20 companies financing the tournament from China. FIFA also raised annual royalties from EA Sports, the producer of the popular FIFA video game franchise by 233 percent. Last year, the company paid FIFA $160 million.
The organization expects to make more than $100 million during the four-year period after the Russia World Cup. During the preceding three years FIFA reported losses of $997 million, while estimated profits for the current year at $1.1 billion.
Russian officials have said they expect the World Cup to boost the Russian economy by generating revenue from increased tourist flow during the FIFA World Cup.
"According to our estimates, foreigners will spend over 100 billion rubles ($1.6 billion) during the World Cup in Russia," Minister of Economic Development Maxim Oreshkin said last week.
But according to analysts, Russia will struggle to return the $12 billion officially invested in the tournament. A recent report by Germany's Commerzbank said a World Cup host country usually gains more pride than money. There's barely any overall economic gain barring a short-lived spike going by the average five-year GDP growth—two years before and after the event, the report said.
"Hosting a World Cup is an increasingly onerous business with candidates having to meet ever more stringent standards," Commerzbank said. "This significantly increases costs and there is little evidence to suggest that the host derives much, if any, net economic benefit, contrary to claims made ahead of the tournament."