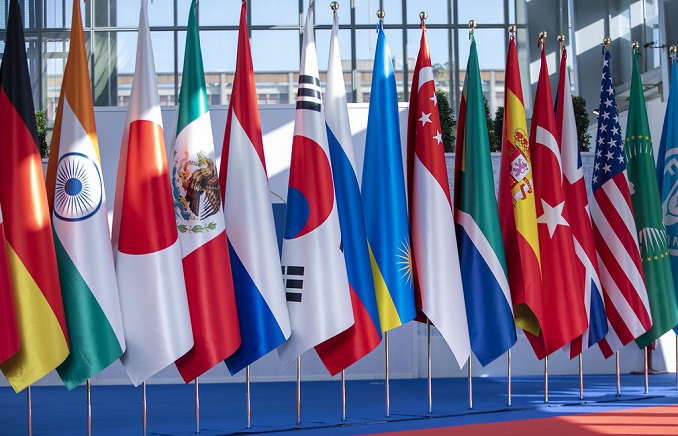 After a historic agreement to resume grain shipments was achieved earlier last week, world leaders have denounced a Russian missile attack on Ukraine's Odessa seaport on Saturday (23 July), EUObserver reports.
On Friday, July 22, Ukraine and Russia reached an agreement to begin grain shipments with the UN and Turkey after months of protracted negotiations. Both parties promised not to strike any grain-carrying vessels or wheat-exporting port facilities as part of the agreement, which attempted to create "safe corridors".
The main port in Ukraine and one of the most significant grain export centers on the Black Sea is Odessa.
The "cowardly" action, according to German Foreign Minister Annalena Baerbock, demonstrates that Russia's agreement to the grain deal "counts for little at the time."
Liz Truss, the UK's foreign secretary, echoed the same sentiment when she mentioned "broken pledges."
She asserted that the missile attack, which damaged one of the silos, demonstrates that "nothing the Russian president Vladimir Putin says can be trusted."
The Russian attack on Odessa was also denounced by US state secretary Antony Blinken, who issued a dire warning that such an action "casts severe doubt" on Moscow's credibility.
Since the war started in late February, Russia has had control over more than 20 million tonnes of Ukrainian grain stranded in ports in the Black Sea, driving up global food prices, escalating famine in some vulnerable nations, and igniting broad concerns about a new global food catastrophe.
Russian missiles reportedly struck a silo in the port city of Odessa and another fell nearby, according to Ukrainian officials. However, Akar stated, "there was no issue in the loading capacity and the capabilities of the docks, which is vital, and that the all of the activities there may proceed.
Moscow, though, has so far refuted any accusations that it attacked the grain silos in Odessa. On Sunday, Russia claimed that only military targets had been struck by its missiles.