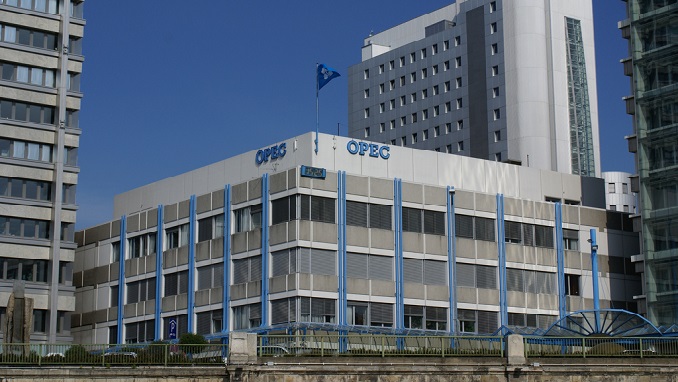 The possibility of concluding a new OPEC+ deal was not discussed on March 12 at a meeting of Russian Energy Minister Alexander Novak with oil companies, he said on Friday, Neftegaz.ru reports.
Novak added that he does not see conditions for a new agreement at the moment due to the actions of OPEC partners.
"We did not discuss this. We do not see conditions for such proposals (on a new agreement). We do not see conditions forming. You see how OPEC participants behave, therefore, movement is hardly possible against this background," Novak said.
The meeting was attended by Vice President of Rosneft O. Karimov, Head of Gazprom Neft A. Dyukov, President of LUKOIL V. Alekperov, Head of Surgutneftegaz V. Bogdanov, head of Tatneft N. Maganov, head of NOVATEK L. Mikhelson, member of the board of directors of the Irkutsk Oil Company (INC), and former head of the Ministry of Natural Resources of the Russian Federation S. Donskoy.
Details of the meeting were not disclosed, its results can only be judged by the statements of the heads of Russian oil companies. 
In general, oil companies have confirmed their ability to increase production and announced their readiness to work in conditions of low oil prices. 
However, no concrete proposals were made on the situation with oil prices at the meeting.
A single position among Russian companies has not yet been formed; the Ministry of Energy of the Russian Federation will consider various scenarios of behavior in the oil market.
The return to the OPEC + agreement was not considered during the meeting; however, after the meeting, some of the company executives expressed regrets about the failure of the agreements on March 6.