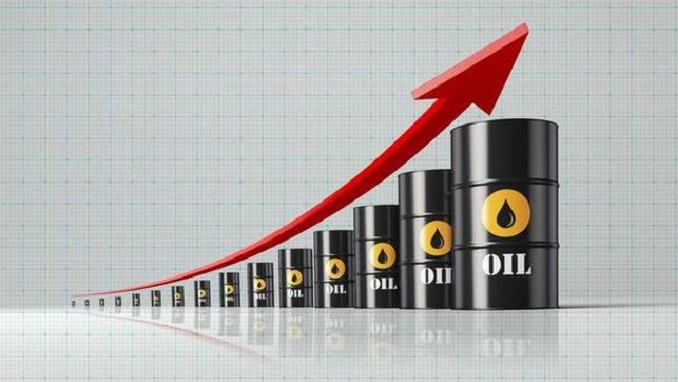 Investors and analysts are trying to assess the prospects of the oil market, which was hit hard this year due to the crisis caused by the coronavirus pandemic, as a result of which the price of WTI crude oil fell to negative values ​​in April, Interfax reported.
Some experts believe that the downturn in the market will lead to changes that will set the stage for another boom: a sharp reduction in investment by oil and gas companies could return oil prices above $100 per barrel.
"The financial pressure will be enormous. Some producers will find it really difficult to produce," said Trevor Woods, chief investment officer for Northern Trace Capital hedge fund. "Oil prices can easily soar to $150 per barrel by 2025."
Other experts believe that the demand for oil, which sharply decreased during the pandemic, will not be able to recover for a long time to pre-crisis levels, which will keep oil prices low.
Most analysts agree that in the long run, oil prices will move to a level at which producers will profit by extracting exactly as much as is necessary to meet oil demand. The COVID-19 pandemic made it difficult to assess demand, given the uncertainty regarding, for example, whether consumer habits will change constantly, how the transport sector will change, and whether green energy will be more active, according to The Wall Street Journal.
The price of WTI oil fell to minus $37.63 per barrel on April 20, after which the market began to grow due to the gradual restoration of economic activity in China, as well as a decrease in production by OPEC+ countries. The rally, however, stopped when it became clear that the removal of restrictive measures introduced earlier to curb the spread of coronavirus leads to a new increase in the number of infections. New outbreaks in several U.S. states have already demanded a return of some of the restrictions, which could again weaken the demand for oil.
Forecasts of rising oil prices are based on the assumption that financing of the oil sector will sharply decrease over the next few years, and this, over time, will create a shortage of supply on the market.
Oil companies are cutting back on investment plans, seeking to maintain their balance sheets amid falling revenues in a pandemic. For example, Exxon Mobil Corp., which last week warned of significant losses to its core business lines in the second quarter, intends to cut capital investment in 2020 by $10 billion, or 30%.
BP Plc, which cut its capex plan for this year by 25%, said it could abandon the development of a number of oil and gas fields due to low energy prices and weakening demand amid a coronavirus pandemic.
According to the May forecast of the International Energy Agency (IEA), investment in oil and gas production this year will be reduced by 32% – at the highest rate over 10 years – to $328.4 billion.
"Tightening the belts" by oil companies will have long-term consequences for world oil production, JPMorgan analyst Christian Malek notes. According to his estimates, the global oil supply will decrease by 5 million barrels per day (b / s), that is, by 5%, compared with the pre-crisis level. Additional investments of $625 billion will be required in the oil sector, so that by 2030 there would be no supply shortage, Malek believes.
In his opinion, oil prices will rise to new records in order to stimulate an increase in production. "Can we see an increase in prices to $100 per barrel in the next two years? No doubt," Malek said.
According to forecasts of Richard Fullarton, the chief investment director of Matilda Capital Management London investment fund, oil prices will rise above $100 per barrel in the second half of the 2020s. "The question is whether we intend to direct capital to extract oil," said the expert.
Expectations of rising oil prices diverge from the forecasts of the futures market: futures quotes suggest that oil prices will remain below $60 per barrel until the end of the current decade.
The futures market is overestimating the speed with which the world will reduce its use of fossil fuels, Woods notes. According to his forecast, the price of Brent will rise above the peak level of $148, recorded in 2008.