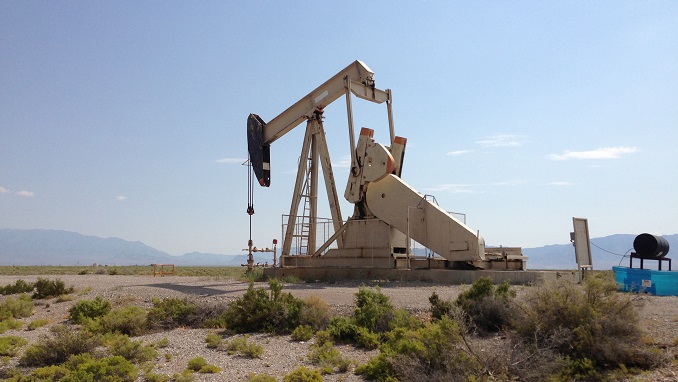 Global prices of oil edged down on Monday ahead of a highly anticipated meeting between President Donald Trump and his Russian counterpart, Vladimir Putin. Concerns about supply disruptions eased as Russia announced a plan for a supply hike, contributing to the downward trend.
Brent crude futures were down 48 cents, or 0.6 percent, at $74.85 a barrel at 0302 GMT, Reuters reported. U.S. West Texas Intermediate (WTI) crude was down 39 cents, or 0.6 percent, at $70.62 a barrel.
"There are mixed supply signals and I think the (Brent) price is likely to be in the low-to-mid $70s range," said Kim Kwang-rae, commodity analyst at Samsung Futures in Seoul.
"A summit between U.S. President Trump and Russian President Putin is also being watched in case they say something about oil," Kim said.
Trump and Putin are meeting in Helsinki on Monday, and would potentially announce Russia's willingness to further increase crude production to fill supply gaps in the global market, according to Thomas Pugh, commodities economist at Capital Economics.
There is a "fair chance" that Putin will commit to ramping up oil output by a higher level than Russia agreed to last month in coordination with the Organization of the Petroleum Exporting Countries, Pugh said.
According to industry sources cited separately by Reuters on Monday, Russia plans to boost crude oil exports from the ExxonMobil-led Sakhalin-1 project to between 260,000 to 266,000 barrels per day (bpd) in the third quarter after major oil producers agreed to lift production at the end of June.
The exports include 10 to 11 cargoes of Sokol crude to be lifted in July and 12 cargoes scheduled to load in August and September, three sources with knowledge of the matter said. Each cargo is 700,000 barrels.
OPEC and oil producing allies like Russia, which have been holding back output since the start of last year, agreed in late June to begin increasing production by up to one million barrels a day amid global supply disruptions.