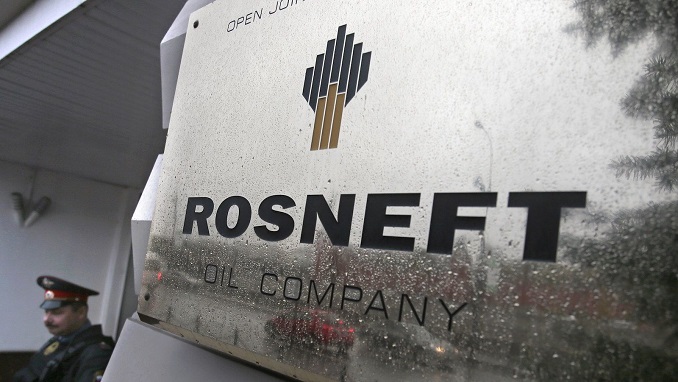 Corporate jets owned by Russian state-run oil firm Rosneft flew at least 13 times to Mallorca, Ibiza, Sardinia and the Maldives when company head Igor Sechin or people from his social circle were in the same vacation spots, Reuters reported citing publicly available flight data.
The news agency tracked 290 Rosneft flights between January 2015 and May 2019. 96 of those round trips took place during Russian public holidays or during weekends.
Rosneft corporate jets traveled eight times to Sardinia's Olbia airport, 15 times to the Maldives and seven times to Spain's Palma de Mallorca since the start of 2015, according to flight tracking websites planefinder.net, flightaware.com, opensky.network.org and flight-data.adsbexchange.com.
The company does not always disclose information about its meetings, but Reuters found no public information released by Rosneft or the Russian authorities about official events at those destinations. Overall, Reuters found public information from Rosneft or the Russian authorities about official events corresponding to 42 of the 290 flights.
For some of the flights to vacation spots, Sechin's associates, including his wife before their divorce and mutual friends, posted photos on social media placing them at the same location as the Rosneft aircraft at the same time. Sechin, a close ally of President Vladimir Putin and head of the world's largest listed oil company by production, has not appeared in social media posts from the holiday resorts.
In a statement issued on Tuesday in response to Reuters questions, Rosneft said that as a global company it works in all parts of the world and that expenditures on corporate aircraft are "carried out in accordance with the approved corporate standards." It did not give details.
Rosneft declined to answer detailed questions from Reuters, saying the news agency was conducting "information sabotage in the service of the intelligence services of interested states."
Among the questions the company declined to address were whether Sechin's employment contract entitled him to use corporate jets for personal purposes or whether Sechin reimbursed the company for private flights.