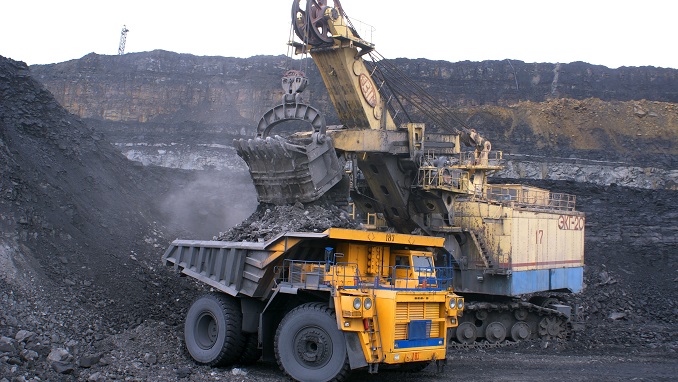 Russia is looking to double its coal exports to China, effectively competing with Indonesia, Australia, and the United States, Finanz.ru reports.
Although neither the world's largest coal producer nor exporter, Russia seems to continue with its strategic aim to ramp up coal exports, all the while domestic carbon demand is dropping. According to analysts, Moscow is laying the groundwork for a large-scale coal expansion planned to take place in the mid-2020s, with East Asian markets and nations taking central stage in Russia's export policy.
By the numbers, 2019 was not the ideal year for the Russian coal industry. Bumping down from last year's all-time high, coal production decreased by 0.2 percent year-on-year to 439 million tons. Prices both in Europe and Asia have reached multi-year lows this summer, especially the former has seen quotations plummeting amid robust coal-to-gas switch dynamics and market oversupply – both have recovered somewhat in the autumn months, yet Europe witnessed another steep drop this January.
Domestic Russian demand for coal was stagnating, too, as coal usage in thermal stations, especially in Southern Siberia where it is predominantly mined, decreased by 3 percent year-on-year all the while coking coal demand remained stagnant. 
"This might seem as a harbinger of future stagnation, yet the industry remains upbeat on Asian demand. In fact, the deeper one digs into Russia's export plans vis-à-vis East Asia the more interesting it gets," RT reported.
Exports of Russian coal in 2019 have risen 1 percent year-on-year – ramping up deliveries to the Asia Pacific region was the most powerful driver of growth, whilst the above stated weak European demand counteracted the Asian drive. The Asian surge has not been all rosy in terms of profitability – the Platts' FOB Russia Pacific (6300kcal/kg) GAR price averaged $78.10 per metric ton in 2019, down 29 percent year-on-year from the 2018 level of $108.70 per metric ton – and consequently, coal exporters' revenues dropped 10-15 percent from 2018. 
Yet despite the price weakness which given the equally warm winter of 2019/2020 will persist even further, big producers like SUEK or KRU continue to dream big. A testament to their ambition, both companies have used the 2019 demand languor to modernize their producing assets, RT wrote.