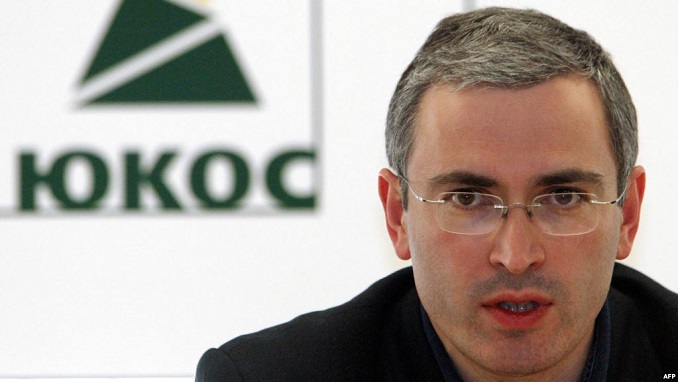 Any hope of a quiet 2021 for Russia has been dashed as one of the country's top officials warns it faces a series of court battles that risk confrontation with the West, including a fight over the world's largest legal bill, RT reported.
In an interview published by Moscow news agency Interfax on Tuesday, Deputy Justice Minister Mikhail Galperin said that litigation over the collapsed Yukos oil empire and fallout from Russia's 2014 reabsorption of Crimea means that "a tough year" is on the cards.
The long-running dispute over Yukos, once among Russia's leading energy firms and one of the most valuable companies in the world, has been raging for years. However, it now appears to be coming to a head as the Supreme Court of the Netherlands, which claims it has jurisdiction in the case, prepares to hear an appeal from Russia's lawyers. A legal settlement of more than $50 billion, thought to be the largest in history, hangs in the balance.
"Of course, we're not sitting idly, waiting for the Supreme Court's decision," said Galperin. "Every day, we're defending our national interests in this case in different ways. Legal battles related to the Yukos case are taking place not only in the Netherlands, but in other jurisdictions as well."
Those who lost money in the collapse of the Yukos empire insist that the arrest of its CEO on fraud charges and a colossal bill in back-taxes amounted to state appropriation.
Russian authorities argue that previous rulings in foreign courts on the side of the claimants failed to take into account Russia's anti-corruption laws, and claim that the investors weren't "bona fide." Moscow also insists that only Russia's courts have jurisdiction, as the Energy Charter Treaty under which the case is being brought was signed but never ratified.
Galperin added that the country's "main legal argument is that Russia never agreed for the case to be heard by an international court of arbitration, which means that the judges had no mandate to consider the lawsuit Yukos ex-shareholders filed against Russia."