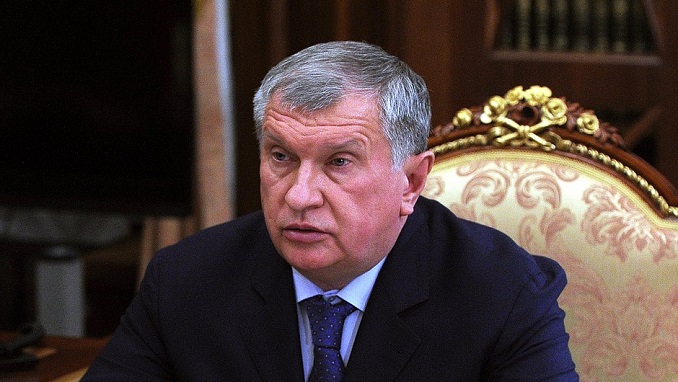 The CEO of Russia's top oil producer Rosneft, Igor Sechin, has met representatives of Japan's biggest companies on Wednesday to seek investment in the company's Vostok Oil mega-project in the Russian Arctic, Interfax reports. 
According to Nikkei, Sechin is scheduled to meet with representatives of the Agency for Natural Resources and Energy, the state-owned energy company JOGMEC, as well as Mitsubishi, Itochu, Marubeni, Mitsui, and Inpex.
Vostok Oil is a newly established company that was formed to unite Rosneft's projects in northern Russia, including the Lodochnoye, Tagulskoye and Suzunskoye oilfields, and other projects, including the Ermak Neftegaz venture with British giant BP.
Potential participation in the project, intended to ship crude oil to Asia via Russia's North Sea Route, could help diversify energy supplies to Japan. The country is currently 90% dependent on the Middle East for oil imports, the Japanese newspaper notes.
Vostok Oil will require the construction of pipelines, roads, a seaport, and other infrastructure, and the mega-project is expected to cost about 10 trillion roubles ($157 billion), Russia's Deputy Energy Minister Pavel Sorokin told reporters last month.
At Wednesday's meeting, Sechin briefed officials from Japanese companies including Mitsubishi Corp, Mitsui & Co, Itochu Corp, and Inpex Corp, a source told Reuters. He said about 50 people attended the meeting, with about 10 from the Russian side. Sechin didn't state how much he was seeking from Japanese investors but gave preliminary details on the project, the source said.
It was the first pitch overseas by the Russians for the project and Sechin is also planning to seek investors in China and India, he said. Rosneft wants Japanese investors to stump up between 10% and 40% of the project, sources told the news agency.