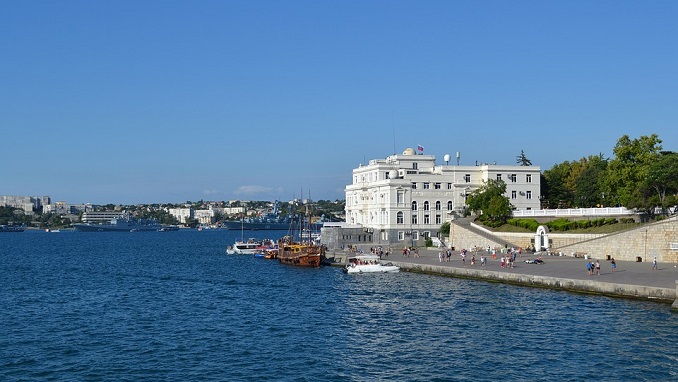 Large reserves of fresh water have been found under the bottom of the Sea of ​​Azov, Russian media report.
Experts now determine the quality of this water, the presence of solid particles in it, and "chemistry in general," said the head of Crimea, Sergei Aksenov, in an interview with the Russia 24 TV channel.
It is necessary to determine how to use this water. "If it can be used for land reclamation, then it's great. We could return this water to the North Crimean Canal towards Dzhankoy", said Aksenov.
The government has allocated 370 million rubles to search for fresh water under the bottom of the Sea of ​​Azov to solve the problem of water shortages in Crimea.
The search for water is being conducted by Rosgeologia, a trial batch was produced from a depth of 100 m. Several more wells must be drilled, the work will last until the end of September.
The decision to search for fresh water reserves under the bottom of the Sea of ​​Azov was made on the basis of the recommendations of geologists and paleoecologists.
Millions of years ago, on the site of the Sea of ​​Azov, there were channels of large rivers – the paleo-Don and paleo-Kuban, under the bottom of which there were underground channels that could contain reserves of fresh water, scientists believe.
In turn, the Ministry of Construction, together with the authorities of Crimea and Sevastopol, is developing technical solutions for updating the Crimean treatment facilities.
The problem of deterioration of local treatment facilities will be solved in the next three to four years, said Deputy Prime Minister Marat Khusnullin.