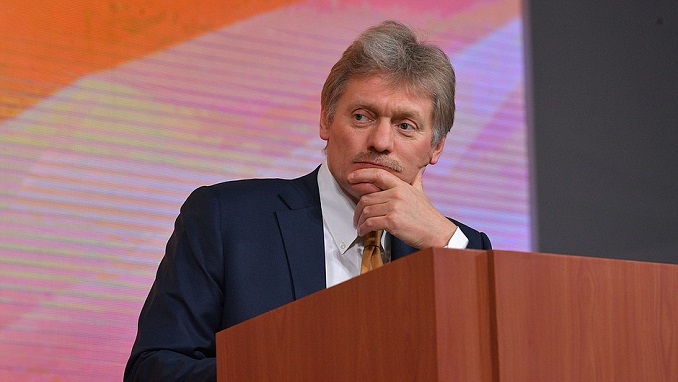 Moscow did not make any commitments to US Special Presidential Envoy for Climate Change John Kerry in terms of lowering emissions, since Russia is already doing a lot in this area, Russian Presidential Spokesman Dmitry Peskov said on Friday.
"We have an environmental contribution margin. I repeat: we continue to invest more in global carbon dioxide absorption than many other countries", he stated. Peskov emphasized that Russia made no guarantees to Kerry.
Peskov stated that during a phone discussion with Kerry, Russian President Vladimir Putin stressed that Moscow is doing a lot to meet the Paris Convention's responsibilities. "Russia, in general, does a lot in terms of CO2, referring to Russian territory and Russian woods. Russia is also working hard to expand hydropower and nuclear energy, as well as to increase the amount of clean electricity", as the speaker pointed out.
Peskov went on to say that during Kerry's visit to Moscow, he brought up the possibility of Russia abandoning coal power facilities, but that this is an impossible prospect at the present. "We discussed this at our discussion with Kerry, since it is a potential area for collaboration. We am aware that there are some very old facilities that require repair. The relevant program is being carried out." he stated.
At the same time, Peskov stated that it is now difficult to entirely phase out coal power stations. "At the present, it's usually hard to talk about it," Peskov continued, "but as a type of long-term reference point, this is definitely comprehensible."
He emphasized that Russia's abandonment of coal energy will be contingent on the hunt for alternate sources. "We have climatic peculiarities; we live in a nation where the majority of the area is covered in permafrost, we require electricity generation to warm up, and weather fluctuations are abrupt. All of this cannot be overlooked." Peskov stated.
"In general, the issue of lowering emissions is being debated. Reduction is, of course, the medium-term goal we are aiming towards." Peskov came to an end.