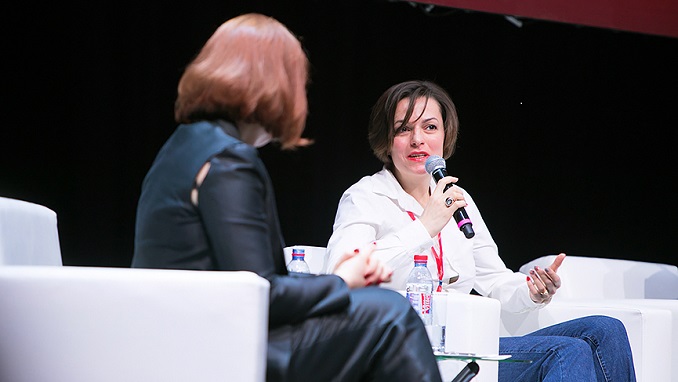 Russian luxury lifestyle publication Snob hosted its "Made in Russia" awards over the weekend for the seventh time. The ceremony, which took place at the Historical Museum on Red Square, had special significance since the magazine was celebrating its tenth anniversary, The Moscow Times reports.
The "Made in Russia" prizes are awarded to the best that was produced in the fields of culture, science, business, and society during the past year. The winners were decided by the readers of Snob, who voted online for nominees selected by an expert committee.
Marina Gevorkian, Snob's CEO, noted that the nominees and winners of the "Made in Russia" awards are "changing the life of our country for the better. We hope that someday they will be celebrated on the other side of the Red Square" – meaning, of course, the space occupied by the Kremlin.
In the nomination called "Big Country," Natalia Fishman from Kazan was awarded for her "Program for Public Spaces Development in the Republic of Tatarstan." Over the past four years, Fishman oversaw the creation of 315 parks, embankments, boulevards and squares in 60 cities and villages of Tatarstan.
The award went to a group of curators of the V-A-C Foundation and Moscow Museum of Modern Art (MMOMA) for the three-part exhibition "General Rehearsal."
The Rusnano company and its CEO Anatoly Chubais won in the "Business" category for development of alternative energy sector, while Vera Hospice Support Fund got the award in the "Social Project" nomination.
Snob's Grand Prize went to the Organizing Committee of the soccer World Cup "Russia-2018." The prize was received by General Director Alexei Sorokin.