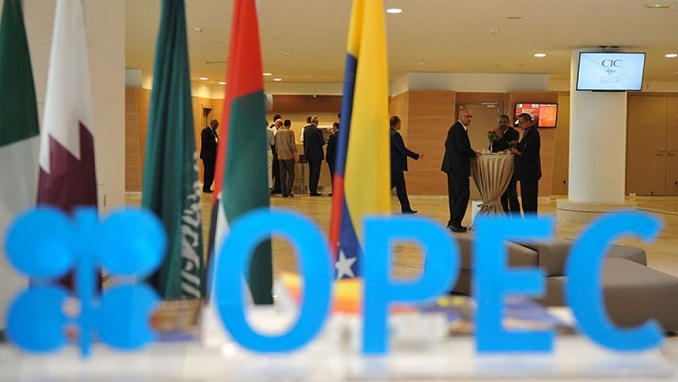 Crude oil prices posted its largest weekly gain since last June on Friday, after OPEC and its allies agreed to make deeper cuts to production levels, OilPrice.com reports.
Brent crude closed at $64.37, a 6% weekly gain, after opening Monday at $60.73. West Texas Intermediate (WTI) ended the week at $59.13, a 6.6% increase for the week, after beginning Monday at $55.47.
The Organization of Petroleum Exporting Countries (OPEC) and a group of non-OPEC producers led by Russia reached a deal on Friday to cut production by 500,000 barrels per day in a bid to stem prices, causing an immediate spike in prices.
Prices have been under pressure from abundant reserves and weak global economic growth. Friday's so-called OPEC+ meeting ended with a deal for a cut effective as of Jan. 1 that sets an output target 1.7 million barrels per day lower than October 2018 levels, with Saudi Arabia and Russia making almost half the additional reductions between them.
In what was seen as a surprise move, the bloc also announced that several participating countries, "mainly Saudi Arabia," would make additional voluntary cuts bringing the overall cut to more than 2.1 million barrels per day.
Saudi Oil Minister Prince Abdulaziz bin Salman, who was at his first meeting in the post, said first-day talks lasting six hours saw delegations "laboring … until 11:00 in the evening, squashing their heads, squeezing their brains" in search of an agreement.
Iraqi Oil Minister Thamer Ghadban told reporters Friday that "what will happen during the first quarter (of 2020) will be assessed during an extraordinary meeting" of OPEC and its partners in early March.