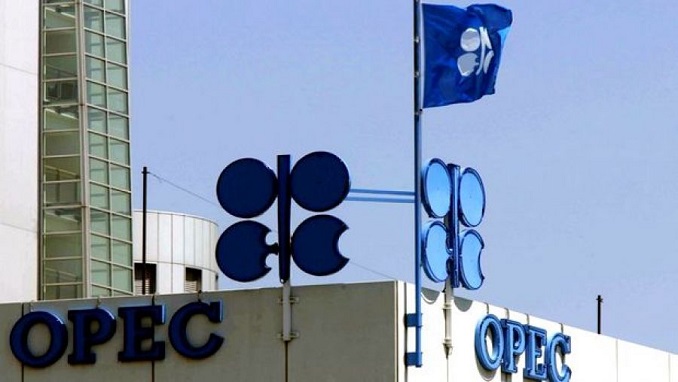 Energy ministers from some of the world's largest oil producers will attempt to ratify a deeper round of output cuts on Friday, The New York Times reported.
OPEC and its non-OPEC partners, sometimes referred to as OPEC+, have gathered in Vienna, Austria to decide the next phase of their oil production policy.
Led by Saudi Arabia, the 14-member group agreed in principle on Thursday to cut production by an additional 500,000 barrels per day (b/d) through to the end of March 2020, according to sources. This level of output curbs is much larger than many had expected.
OPEC will now request the approval of non-OPEC allies, including Russia, in a bid to prop up oil prices.
International benchmark Brent crude traded at $63.43 on Friday morning, up almost 0.1%, while U.S. West Texas Intermediate (WTI) stood at $58.47, little changed from the previous session.
Oil prices have rallied in recent trading sessions, amid intensifying speculation of deeper-than-anticipated production cuts. However, Brent crude futures remain around 15% lower when compared to an April peak, with WTI down almost 12% over the same period.
For Russian oil companies, tightening the current quota of 228,000 bpd may pose a sharp change to their investment programs. Prior to this, the Russian oil industry expected a gradual withdrawal from the OPEC+ agreement in connection with the commissioning of new fields, Kommersant wrote.
The most active opponent of the OPEC+ deal was Rosneft, demanding benefits from the government for joining the agreement. A source in one of the companies told Kommersant that the decision on further cuts is "unprofitable" commercially, and the oil industry might have a new argument for demanding compensation from the state. At the same time, Kommersant's sources are confident that Russia is unlikely to significantly reduce production, given the technological need to maintain it in the winter.