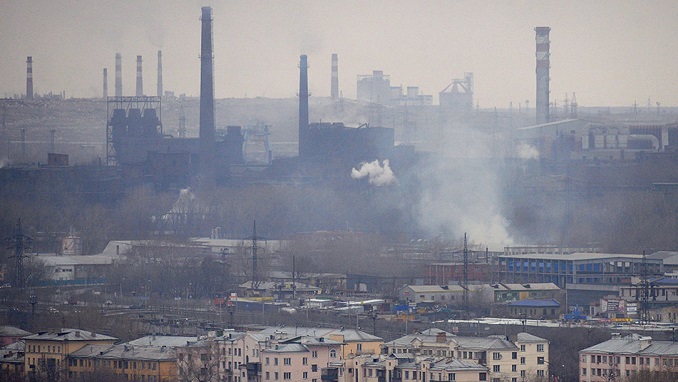 Russia's oldest steelmaker and one of the country's biggest polluters, Magnitogorsk Iron & Steel PJSC, (MMK) plans to spend around $600 million on environmental projects, Bloomberg reported. 
During the company's Capital Markets Day in London on Friday, Magnitogorsk Iron & Steel PJSC, (MMK), told analysts, investors, and press that its strategy is focused on sustainable development principles which "reflect a balance between improvement in operational and financial performance and social responsibility, along with environmental protection." 
A key strategic priority for MMK is to improve the environmental situation in Magnitogorsk, the steel giant said. 
 "We continue to implement our large-scale investment program focused on upgrading and improving the efficiency of sinter, coke, and blast-furnace production processes. In particular, this is supported by using the best available technologies," said the chairman of the board of directors Viсtor Rashnikov.
Earlier this month, MMK said that official data shows the Comprehensive Air Quality Index (CAQI) indicator for Magnitogorsk has almost halved over the past two years, indicating a twofold improvement in air quality. The reading is the lowest in the history of Magnitogorsk.
Before 2000, MMK was known as a serial polluter, with steel factories near Russia's Urals Mountains so polluting that the snow-capped peaks turned shades of reddish-brown from rust and soot, Bloomberg writes.
MMK cleaned up the mountains starting in the early 2000s and is now going ahead with a program to clean the air from the sulfurous fumes and recycle water, spending $600 million on environmental projects by 2025.
The company said implementation of its environmental initiatives should allow MMK to reduce its air emissions and discharge of water pollutants by an additional 20% and 70%, respectively, by 2025.
The news comes only a week after Russia ditched plans to set greenhouse-gas emissions targets for companies as a sign of its commitment to fighting climate change, following lobbying from big businesses that risked fines if they didn't comply.