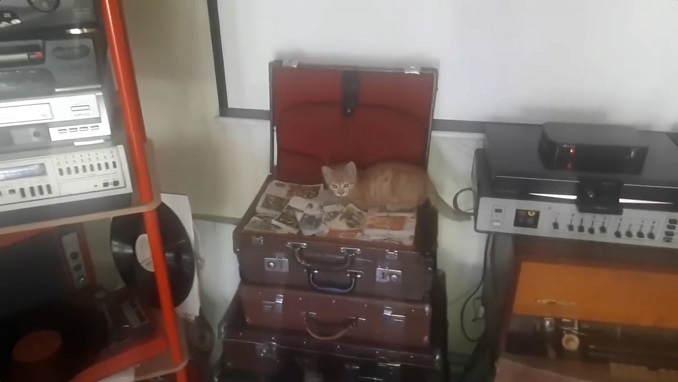 Russia's bars have seen a lot of crazy things over the years — but attempted robbery by a kleptocratic kitten has to be high on the list, The Moscow Times reported.
The U.S.S.R. Beer Bar in the Siberian city of Anapa recently had to fend off a burglary attempt from none other than its own resident kitten.
Security footage shows the would-be robber running from the bar's back room toward the front door with a bundle of cash in her mouth before being caught red-handed by one of the bar's staffers.
In another video, the kitten makes a second attempt to run away with the cash, bypassing a pair of bar patrons who merely watch her criminal activity with amusement.
The bar's owners say they rescued the cat, a ginger kitten named Masyanya, after they found her abandoned on the side of the road in late May. Her feisty antics quickly earned her a local fanbase, with people coming to the bar to take photos with her and bring her snacks.
Money appears to be Masyanya's main vice. Another video posted on the U.S.S.R. Beer Bar's Instagram shows her playing in a briefcase full of cash.
One can only speculate what Masyanya plans to buy with all that money — maybe a scratching post made of gold or a feast of fresh tuna.