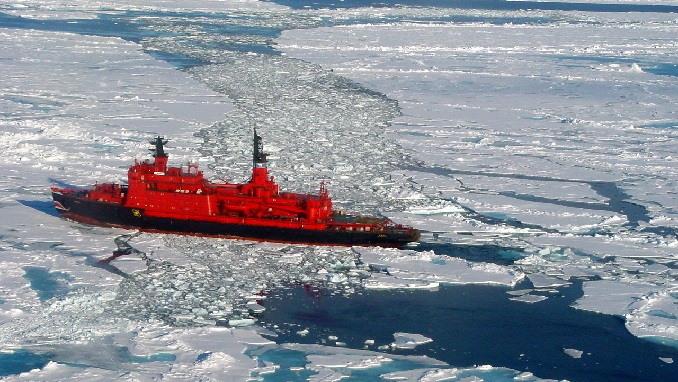 An advanced nuclear icebreaker project worth $1.6 billion will begin in Russia's Far Eastern port city of Vladivostok, after it was given approval by authorities, Newsland.com reports citing government sources.
The icebreaker, called the Lider, or Leader in English, is a sleek, imposing nuclear powered vessel that looks more like a high-end yacht or a space ship, and has long existed only as rumor and whimsy. But according to highly placed officials at last week's International Maritime Trade Show on Russia's Pacific Coast, Vladimir Putin will announce start of its construction next month on a planned trip to Vladivostok's annual economic forum, the report said.
Specifically, the contract for the  $1.6 billion vessel will go to the Zvezda Shipyard near Vladivostok, a former military stronghold, which, most recently, had a hand in decommissioning Soviet  nuclear submarines in the late 1990s and early 2000s under disarmament agreements with the West.
According to Kommersant, Rosneft and Gazprom, both headed by political allies of Putin, will take a stake in the yard and operate it with the United Shipbuilding Corporation, its present owner.
The end result will be the production of three behemoth Leader-class icebreakers, measuring 205 meters long, weighing 55,000 tons and cutting 50-meter-wde swathes through the thickest arctic ice while riding new-model RITM-400 reactors that kick out 120 megawatts of power. The delivery date is set for 2027, the newspaper reported.