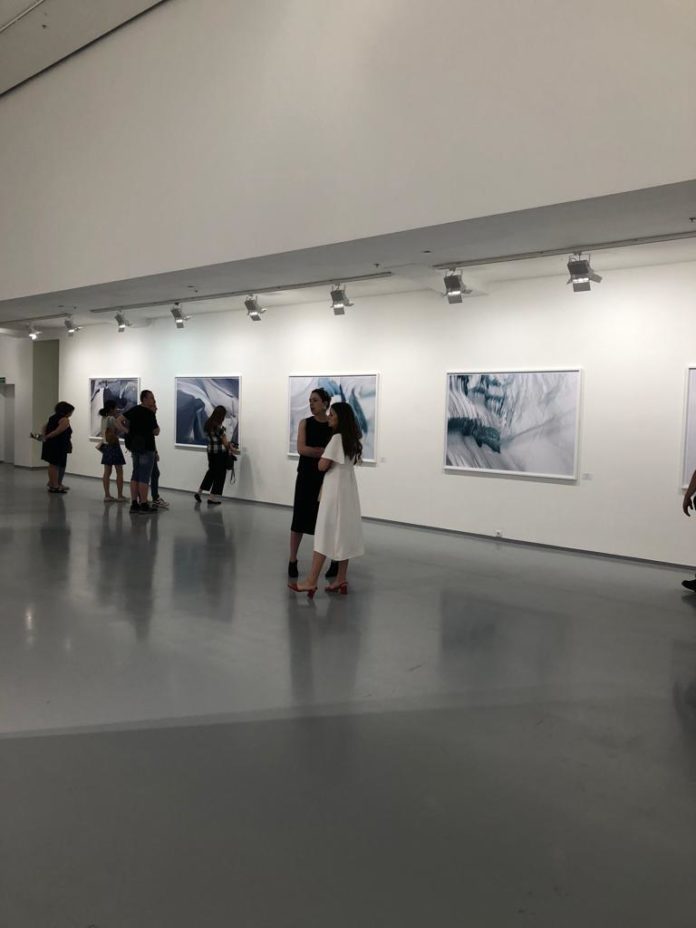 American Photographer Diane Tuft debuted photographs from her series "Frozen in Time" at the Multimedia Art Museum, Moscow earlier this week. The photographs feature the landscape of the Arctic and Antarctica. Before arriving in Moscow, the photographs were on display at The State Russian Museum and Exhibition Centre ROSPHOTO in Saint Petersburg. 
At the MAMM opening on 19 June, Tuft was hailed as "a remarkable American artist" the museum was pleased to be working with for the first time.
The event was well-attended by both American and Russian patrons of the arts. It was sponsored in part by Moscow's Sheremetyevo International Airport, as well as several other leaders of the Russian art scene. 
Sheremetyevo Chairman of the Board of Directors Alexander Ponomarenko stated, "Russia has a vibrant art scene, and as SVO is Moscow's gateway to Russia for many international visitors, we are pleased to support this exhibition which features several photographs taken in Russia. Diane Tuft has done an excellent job showcasing the challenging landscape of the North and South Poles." 
Capturing the photographs was a very technical and challenging process due to the harsh nature of the Arctic and Antarctica. In order to get the shots, Tuft had to overcome snow, ice, storms and winds, which "knocked a man off his feet." 
Tuft explained that capturing the photographs was possible thanks to the use of modern technical achievements, including all-terrain vehicles, aircraft and even nuclear-powered icebreakers.
Frozen in Time will run through 28 July in Saint Petersburg at ROSPHOTO and through 25 August at Multimedia Art Museum, Moscow.