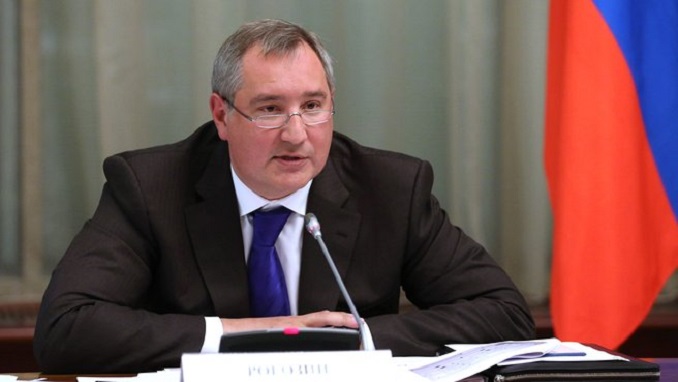 Russia's space industry corporation Roscosmos is ready to design a new super-heavy-lift rocket launcher, its director Dmitry Rogozin has announced, according to Space Watch.
Last week, Roscosmos posted photos from a meeting at the agency's leading research institute for machine-building (Tsniimash) near Moscow, where the announcement was made.
A Roscosmos spokesperson told Russian media last month that the rocket concept would be presented to the Russian government by January 15. The new rocket will be called Yenisei, and is designed to take over 70 tons of payload to LEO. However, its main function is to facilitate deep space interplanetary missions, as well as conduct flights to the Moon, Roscosmos said.
The rocket is being developed by Rocket and Space Corporation (RSC) Energia, Progress Rocket Space Centre and the Khrunichev design bureau. The Khrunichev design bureau is currently designing the Angara-5V project – a new hydrogen upper stage rocket designed to lift a 35-tonne payload into a low Earth orbit (LEO). Khrunichev will supply the third stage of the super-heavy rocket as part of this project, while Soyuz-5 elements will be used as the first stage.
Earlier, Russia's space agency had proposed the creation of a constellation of remote sensing satellites dubbed the Sovereign's Eye ('Gosudarevo Oko').
"Today, we have presented a new project, which I consider extremely promising… On December 27, with the successful launch from the Vostochny Cosmodrome, we strengthened the constellation of Earth remote sensing satellites. We are now proposing a project called 'Sovereign's Eye', which would allow us to see the dynamics of any changes on Earth," Rogozin said, speaking to reporters on 18 December.
The Sovereign's Eye network would be aimed at improving the monitoring capabilities of civilian agencies, including Russia's Ministry of Emergency Situations, and could assist in areas of the economy including agriculture and energy production.