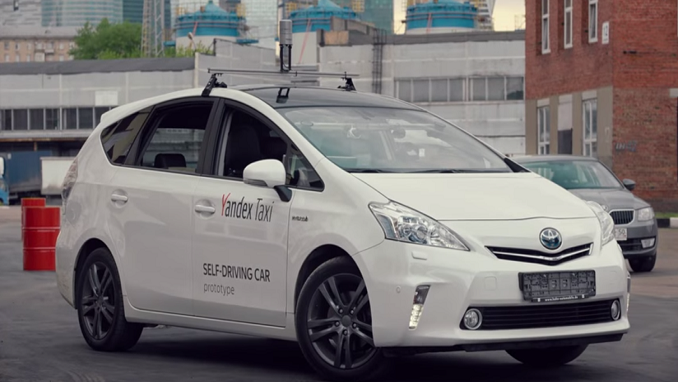 One of the world's largest tech events of the year, the Consumer Electronics Show (CES) kicked off in Las Vegas on Tuesday, bringing together global tech leaders to showcase their latest initiatives.
Russia's Yandex is presenting its self-driving car and will be providing demonstration rides of it in the streets of Las Vegas starting from the Hard Rock Hotel & Casino during CES 2019, the company said in a statement, adding that the vehicles will be operated with a safety engineer in the front passenger seat (NVO Mode).
To prepare for CES, the team acquired a car locally and retrofitted it with the necessary sensors and hardware for self-driving operation. The team then used Yandex's mapping technologies to build a custom HD map of the neighborhood around the hotel, the company said.
"Yandex's proprietary self-driving software stack was then localized and optimized to the driving conditions of Las Vegas. The transformation of both the car and the software was completed in only one month. The route tests the Yandex self-driving car against unprotected left-hand turns, pedestrians, and busy traffic with speeds up to 45 mph," Yandex said.
Las Vegas was the first test location outside of Russia for Yandex's self-driving car unit, and in addition to the CES demo, the company recently announced it is expanding its self-driving tests to Israel.
CES showcases more than 4,500 exhibiting companies, including manufacturers, developers and suppliers of consumer technology hardware, content, technology delivery systems and more. The event is owned and produced by the Consumer Technology Association (CTA) — a trade association representing the near $400 billion American consumer technology industry.