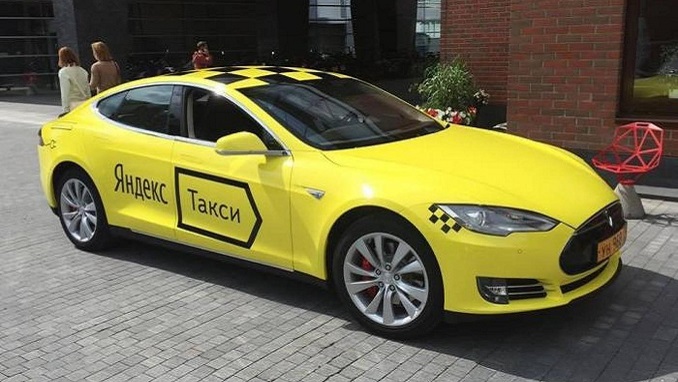 Russia's leading internet company Yandex is discussing the sales of its mysterious new smartphone with several big mobile retail networks in the country, according to news website Lenta.
MTS, Megafon, VimpelCom, and M.Video-Eldorado group are among the retailers negotiating the terms of sales for the device, a source close to one of the parties said.
A representative of VimpelCom (Veon) confirmed to Russian media that the company was considering Yandex's offer.
Valeriya Andreeva, head of PR for M.Video-Eldorado, also confirmed that the retailer is discussing sales of the new smartphone, without revealing details. A Megafon representative told the newspaper that the company is discussing the possibility of selling the smartphone with Yandex, but no agreements have been reached so far. MTS declined to comment.
The existence of a secret Yandex smartphone device of YNDX-000SB model first became public in July this year, although the company has been open to the idea of developing a smartphone as far back as 2014.
The new device appeared in the Russian register of cryptographic means, import of which is allowed to the EAEU countries. So far, Yandex did not disclose any technical specifications for the device. However, sources close to the negotiators told Vedomosti that they correspond to the parameters of $150-170 Chinese smartphones.
According to the sources, Yandex planned to import the first batch of smartphones to Russia in the fall, which could be around 20,000 units. According to one of Vedomosti's sources, the negotiated price of the device reached 14,990 rubles ($224) at the start of the talks, now it increased to 16,990 rubles ($254) due to the ruble's decline against the dollar.
Eldar Murtazin, an analyst at Mobile Research Group, told the paper the new device should demonstrate the capabilities of Yandex's eponymous search engine. For example, Yandex could remove all Google services from an Android-based device to show users that it is possible to operate comfortably in its ecosystem without them, the analyst said.