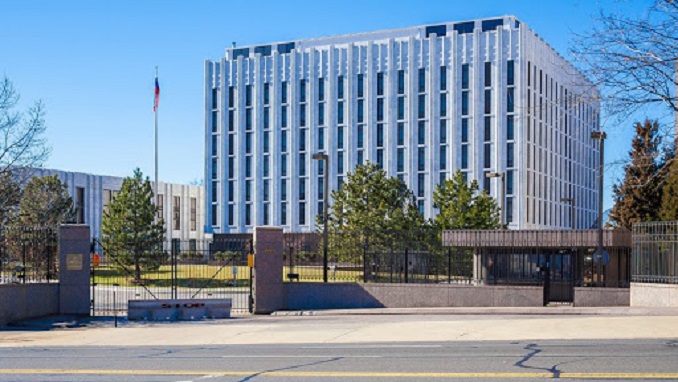 Earlier, the Russian Foreign Ministry said that its ambassador to the U.S. Anatoly Antonov will most likely not return to Washington in the near future, but the decision will ultimately depend on Washington showing at least some desire to normalize relations with Moscow.
The United States has no plans to recall its ambassador in Russia and the Biden administration is committed to having open channels of communication in order to reduce the risk of miscalculation between the two countries, a U.S. State Department spokesperson told Sputnik.
"We remain committed to open channels of communication with the Russian government, both to advance U.S. interests and reduce the risk of miscalculation between our countries," the spokesperson said on Monday. "There are no plans to recall Ambassador [John] Sullivan in response to Russia's decision."
The spokesperson said the Biden administration is aware of Russia's recent decision to recall its ambassador to the Untied States.
The Russian ambassador to the United States was invited to Moscow for consultations to analyze further actions in the context of relations with the United States after U.S. President Joe Biden said in an interview with ABC News that Russian President Vladimir Putin would "pay a price" for alleged interference in the U.S. elections. In addition, Biden answered in the affirmative when asked whether he considered Putin a "killer."
CNN also reported Monday that Biden will keep John Sullivan, a Trump appointee, as the United States' ambassador to Russia. Sullivan is viewed by the White House as a "steady hand" in Moscow, the report said on Monday amid raising tensions in U.S.-Russia relations.
The decision comes as the Biden administration reviews the U.S. ambassadorial positions around the world, although White House spokesperson Jen Psaki told reporters earlier on Monday that the president has not made a decision regarding the "vast majority" of nominations.
Sullivan has been the United States' ambassador to Russia since December 2019.