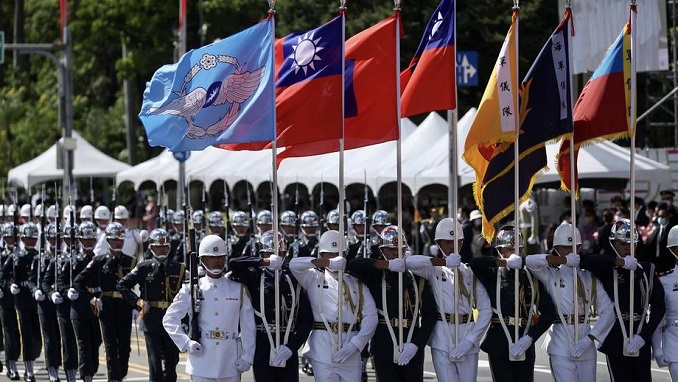 Following the 110th anniversary of the Xinhai Revolution, Beijing and Taipei reached diametrically opposed conclusions. Chinese President Xi Jinping has vowed to reunite China and Taiwan, while Taipei has said that it would protect itself and that no one can compel it to follow Beijing's suggested path. The balance of power in the area has shifted, with China's military might increasing and Washington's influence waning. This increases the prospect of a conflict between the world's superpowers over Taiwan, Nezavisimaya Gazeta writes.

According to Evan Medeiros, who served on the U.S. National Security Council during Obama's presidency, the Taiwan issue is central to the U.S.-China strategic competition. Experts point to Beijing's recent extraordinary pressure, which included more than 150 Chinese military aircraft breaching Taiwan's airspace in four days.
According to the New York Times, the balance of power surrounding Taiwan is shifting, and the situation, which has been stuck for seven decades, is approaching a hazardous point. Until recently, the United States believed it could contain China's growth, but a simulated assault during recent war exercises proved otherwise. Washington is contemplating whether to ensure Taiwan's security or to strengthen military troops surrounding China. However, former U.S. Vice Admiral Robert Thomas believes that Americans are not willing to die protecting Taiwan.
In an interview with the newspaper, Alexander Lukin, the director of the Higher School of Economics' International Affairs Department, offered a different point of view:
"Given the present situation, the Americans would undoubtedly protect Taiwan. A major dispute erupted in the 1990s. The Chinese were firing missiles into the water near the island to see how the Americans would respond. The Americans quickly sent their Seventh Fleet to the location. The Chinese withdrew. Relations between the United States and China are much worse now than they were then. No President of the United States can afford to surrender Taiwan. This will not be tolerated by Americans."