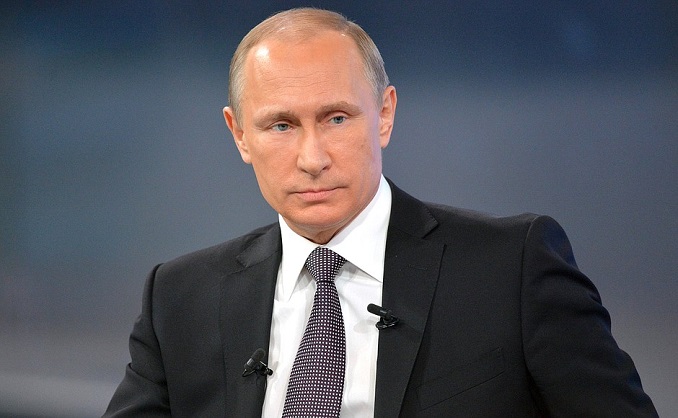 In the midst of deadly clashes between Hamas and Israel, Russian President Vladimir Putin ordered a voluntary withdrawal of Russian and ex-Soviet republic civilians from the Gaza Strip on Thursday, The Moscow Times reports.
Putin's order, which was released on the government's legal site 10 days ago, came after Hamas militants launched over 4,000 rockets at Israel and Israeli air strikes killed 230 Palestinians, including 65 children. According to Israeli police, 12 people were killed by Hamas missiles, the majority of which were intercepted by Iron Dome air defenses.
The decree directs that "provisions be made for the evacuation of Russian Federation and Commonwealth of Independent States [CIS] people who have voiced such a wish."
Putin's decree directs Russia's SVR intelligence service, the Ministry of Emergency Situations, and the Ministry of Foreign Affairs to establish precise evacuation timeframes.
The Russian cabinet of ministers has also been instructed to put in place the required procedures to carry out the voluntary evacuations.
According to the UN, 75,000 civilians have been forced to flee their homes in Gaza, a dense enclave of 2 million inhabitants that has been under Israeli blockade for 14 years.
In an interview published Thursday, Russia's ambassador to Israel said that Russian citizens have requested an evacuation from the war zone via Russia's diplomatic mission in the Palestinian National Authority.
Around 400 Russian and CIS civilians are identified among the Gaza evacuees, according to the state-run RIA Novosti news agency.
Putin has joined other international leaders in pressing for an end to the Israeli-Palestinian conflict.