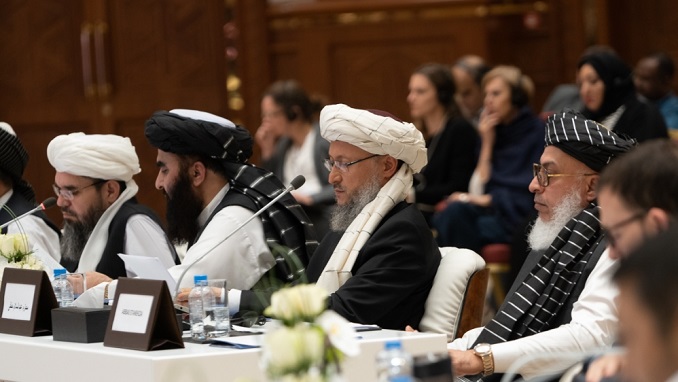 Dmitry Zhirnov, Russia's Ambassador to Afghanistan, will meet with the coordinator of the Taliban movement's leadership (which is illegal in Russia) on Tuesday to discuss securing the security of the Russian mission. In an interview with the Moscow radio station Echo, Russian Presidential Envoy to Afghanistan Zamir Kabulov stated.
"Our ambassador is in communication with Taliban leadership representatives. He told me only ten minutes ago that he will meet with the Taliban leadership's coordinator for guaranteeing security, including our embassy, tomorrow "He said.
The Russian ambassador will discuss the details of the Russian Federation's diplomatic mission's external protection with the Taliban official, according to Kabulov.
Zamir Kabulov further stated that "the Russian leadership will make a choice on recognizing the Taliban movement's rule based on how responsibly they would administer the nation."
"In this sense, no one is going to rush. The new authority' actions will determine whether they are recognized or not. We shall be watching them attentively to see how responsibly they rule the country in the coming future. The Russian leadership will draw the required conclusions based on these findings "added the Russian ambassador.
According to Al Arabiya TV, Taliban insurgents entered Kabul without a struggle on Sunday and took over offices abandoned by government soldiers. Afghanistan's President, Ashraf Ghani, has departed the nation. Later, the Taliban said that they had taken control of the whole Afghan city.