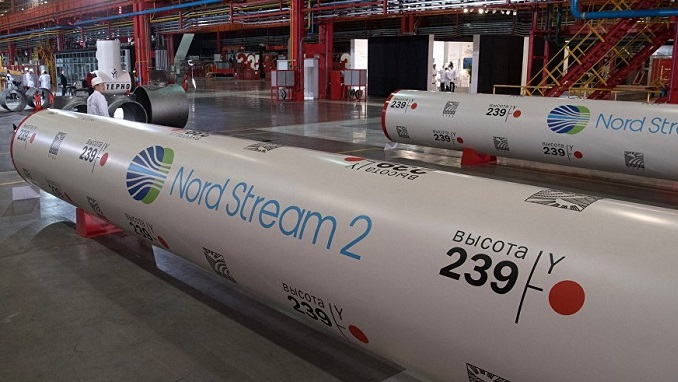 Germany opposes the complete severing of economic ties with Russia and dissociation from China, as this will bring Moscow and Beijing closer together, which is "wrong and dangerous," German Foreign Minister Heiko Maas said.
"This will lead to the fact that Russia and China will continue to converge," Maas said. According to the German diplomat, Russia and China can create "the largest economic bloc in the world".
"This is not only wrong, but also dangerous, including for the security interests of Europe. And therefore we do not consider this the right strategy," Maas warned.
Germany is working to provide guarantees for the transit of Russian gas through Ukraine after the launch of Nord Stream 2. "It is important for us that the sources of income for Ukraine, and in this case we are talking about tariffs for pumping, remain. We are talking about this not only with the US, but also with Ukraine," Maas said.
Meanwhile, Poland opposes the completion of the construction of Nord Stream-2. The project creates a split in the EU and NATO, said Polish Foreign Minister Zbigniew Rau.
"Completion of the project will lead to a decrease in security in Europe and create a security vacuum in Ukraine," Rau said.
The solution to the issue of ensuring the security of Ukraine would be gas supplies to the country "from sources other than Russia, and the absence of supplies that could be controlled by Russia."
"We need to look for infrastructure solutions that could help ensure the security of Ukraine. Any other solutions will not ensure security," Rau stressed.