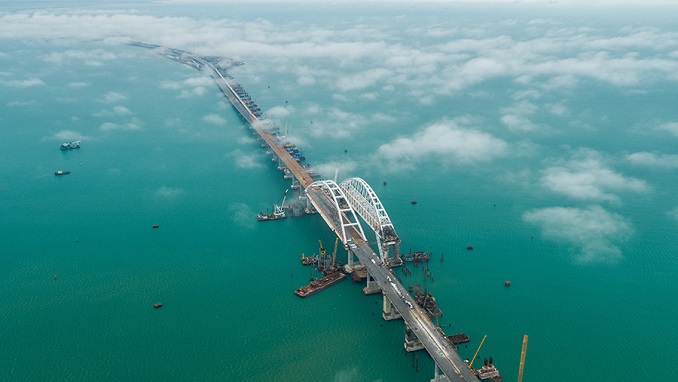 The Verkhovna Rada of Ukraine adopted a law abolishing the free economic zone with Crimea, created in 2014. This decision was made at an extraordinary meeting, with the support of 328 parliamentarians, with the required minimum of 226 votes, on Thursday, July 1, Russian media writes.
After Crimea became Russian territory based on a referendum held there in March 2014, according to which 96.77% of Crimean voters and 95.6% of Sevastopol residents expressed their desire to become part of the Russian Federation, the Ukrainian authorities created a free economic zone there.
Kiev did not collect national taxes on the territory of Crimea from citizens of Ukraine, as well as a duty on compulsory pension insurance. In addition, a free economic zone began to operate on the territory of Crimea, a decree on the creation of which was signed by Russian President Vladimir Putin.
The explanatory note to the document said that according to the current legislation of Ukraine, Ukrainian citizens with a Crimean residence permit are equated to foreigners for tax purposes, therefore, they are not charged with national taxes and fees.
The deputy of the Verkhovna Rada from the Golos faction Rustem Umerov said that the authorities propose to cancel all, according to him, discriminatory provisions that apply to Ukrainian citizens who live in Crimea. He also said that after the adoption of the law, the Ukrainian authorities will apply the same tax rules to Ukrainians living on the peninsula as inside the country.
It is expected that the law will regulate the procedure for crossing the border with Crimea, secure the right to free secondary legal aid for Ukrainian citizens living in Crimea, and ensure the implementation of the right to inheritance for such persons.
This document still needs to be signed by the President of Ukraine.
Even though the Russian authorities have repeatedly stated that the inhabitants of Crimea democratically and in full accordance with international law and the UN Charter voted for reunification with Russia, Ukraine continues to consider the territory of Crimea as its own, but temporarily occupied.