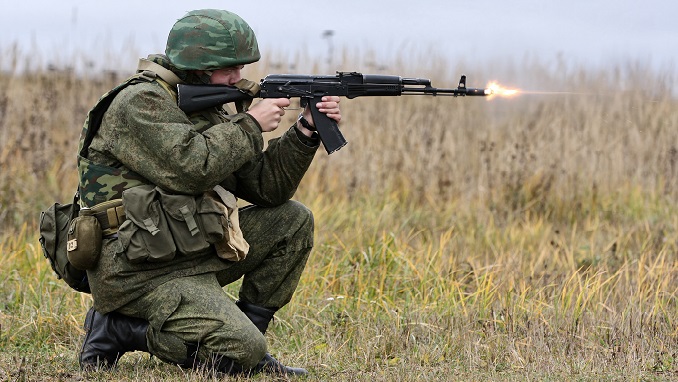 The Ukrainian-US military exercises called Rapid Trident-2021 began on Monday in Ukraine, with the goal of training Ukrainian soldiers for defensive and offensive actions as part of NATO allied forces.
The drills are part of a series of international exercises that will take place in Ukraine in 2021. Another international exercise, Combined Efforts-2021, will begin on Wednesday, with 11 NATO nations taking part.
According to Kommersant, the drills in Ukraine will lead to the US and NATO troops establishing a strategic presence near Russia's borders.
In all, eight multinational exercises will be conducted on Ukrainian soil in 2021, with 21,000 Ukrainian and about 11,000 foreign troops participating.
Vasily Kashin, from the Higher School of Economics' Center for Integrated European and International Studies, warned the newspaper that a significant number of enemy troops might arrive on Russia's borders in a matter of days. This is seen as a significant danger by Moscow.
"Russia is not going to let these acts go unanswered. The increasing frequency of NATO drills in Ukraine necessitates more aggressive military operations on the part of Russia. As a result, there is a continuous buildup of military tensions surrounding Ukraine "He said.
Ruslan Pukhov, head  of the Center for Analysis of Strategies and Technologies, believes otherwise. 
"Kiev is descending into irrational euphoria over the exercises and allied relations with the US, despite the fact that the latest examples of America's defeat of the Afghan government and the controversy over French submarines to Australia serve as a warning that for Ukraine, putting all its eggs in the US basket would be careless," he told Kommersant.